Icon In The Gulch, Nashville TN Condos for Sale
Icon in the Gulch condos for sale are located in the heart of Nashville's hotspot, The Gulch. The building provides stunning views of the city with 22 floors and a range of stylish, maintenance-free packages to choose from.
View every home for sale in Icon in the Gulch, Nashville TN below. Sign up to create an account to receive new property email alerts, price change alerts, track your favorite properties & more!
If you like a home in Icon, you can add it to your favorites, request more information or set up a showing.
HOMES FOR SALE IN ICON IN THE GULCH, NASHVILLE TN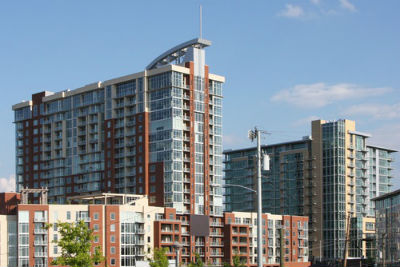 Icon in The Gulch
September 23, 2023
Living In The Gulch in Nashville, TN
The Gulch has proven itself as the place to be in Nashville, TN, with everything from art galleries and entertainment venues, to the hottest restaurants. Virago's, Sambuca, Kayne Prime, Bar Louie, Yazoo Brewery, and Sunda are just a few places to get the best food and beverage experiences in Nashville. Luxurious spas and top retail stores are also within steps of the Icon at the Gulch.
View all homes for sale in Downtown Nashville, TN here.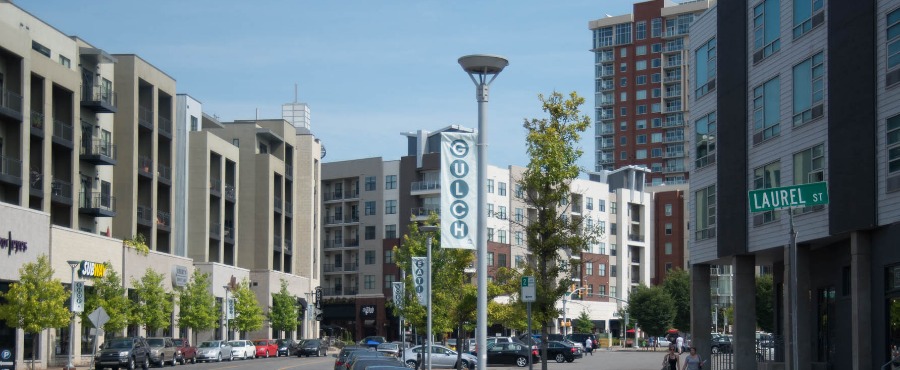 Find the newest Condos for Sale in Icon In The Gulch, Nashville, TN
To be the first to know when new homes are available in the Icon, sign up here and we will forward new real estate listings to you the moment they go online.
Icon In The Gulch is a mid-rise building and tower section that is located in Nashville's premier district known as The Gulch. The condo building can be found at 600 12th Avenue South. The 22 story tower offers gorgeous views of the Music City skyline and the Middle Tennessee hills. The Icon In The Gulch benefits from being just a short walk to the shops and restaurants in this thriving neighborhood. For more information on Condos for sale on Icon In The Gulch, Nashville, schedule a showing, call us today or send us an email.
This modern condo building was built in 2008 and has a total of 424 units. Icon In The Gulch's most prominent feature is the rooftop pool on the 9th floor that is accompanied by lounge chairs so residents can enjoy spending time outdoors during the nice weather.
The most luxurious suites in the Icon building range from 2,000 square feet to over 4,000 square feet of living space, and they include floor-to-ceiling windows with views of downtown Nashville. There are also open-air terraces on some units that give residents a view of the city as well as loft spaces that allow for further privacy. The condos in the Icon building offer the choice of one or two-bedroom units with one or two bathrooms.

Icon In The Gulch also hosts several amenities for its residents to utilize, including:
2 Private Swimming Pools with Downtown Views
2 State-of-the-Art Fitness Centers
Expansive Lobby with 24 Hour Concierge Service
10 Foot Ceilings
Floor To Ceiling Windows and New Doors
Industrial Design Influences
Stained Concrete Floors and Wood Floors
Amazing Downtown & Midtown Views
Outdoor Lounge Area with Fireplace
Boutiques on Site
Roomy Balconies
The Gulch neighborhood has undergone an urban revitalization that has rejuvenated the area. The Gulch is teeming with restaurants, hotels, high-rise condos, shops, breweries, music venues, and other entertainment options that are within walking distance.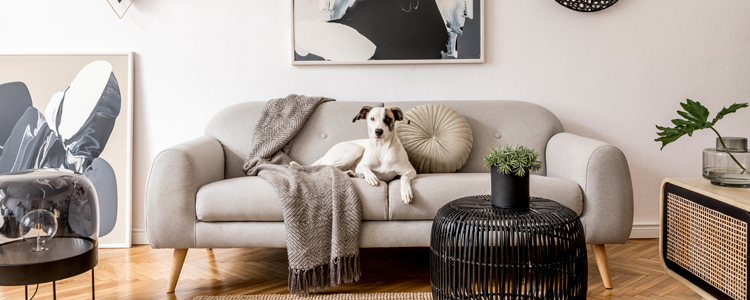 What is a Condo, and How Is It Different From Other Kinds of Real Estate?
Condominiums are a form of real estate. They are found in many parts of the world, but mostly in North America and specifically Canada. In addition to being a place to live, they offer an investment opportunity that is partially tangible and partially guaranteed by the government.
Condominiums are different from houses in that while houses can be owned individually, condos are co-owned by numerous people, with each having ownership of a specific part or allocation of space in the building.
Condominiums also differ from rental units in that while you can live in a condo for as long as you want and your rent is fixed at a rate determined by what you and your neighbors can afford to pay, a rental agreement states a specific time frame of living in a property and the rent can be increased at any given moment by the owner. Rentals also do not offer an investment opportunity as they are meant to be used for housing purposes, not financial gain.
One key difference between buying condos and buying regular real estate is that you purchase units through a legal agreement that you will own just one space in the structure, not the whole property.
Investing in condos can be an attractive option because they are already built and sometimes the units stay at the same price point for decades, making it easy for buyers to budget their purchases. Condos also offer more security than other forms of real estate because each unit has its own title insurance policy and other units cannot be purchased without the consent of everyone who owns a portion.
Icon In The Gulch, Nashville Condo Real Estate Market
Condominiums can be attractive investments because they are already built and sometimes the units stay at the same price point for decades making it easy for buyers to budget their purchases. Condos also offer more security than other forms of real estate because each unit has its own title insurance policy and other units cannot be purchased without the consent of everyone who owns a portion.
The average price of a unit at the Icon In The Gulch is $1,712,856. The highest-priced unit is $7,950,000, while the lowest-priced property can be purchased for $415,000. The condos do not stay on the market long and are scooped up quickly.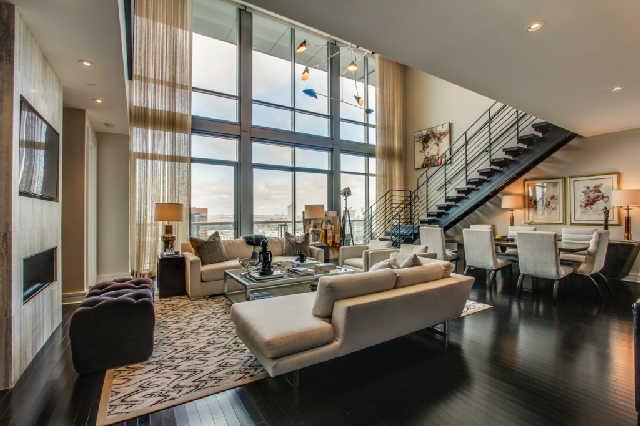 A List of Condo Buildings in Nashville, Tennessee
The James
The James is a smaller condo building that has 31 units and is located on 1002 Division Street. The floor plans consist of spacious, light-filled residences in one- and two-bedroom floorplans, including several two-story units. The condos are priced from the low $300,000s to low $600,000s and range in size from 800 square feet to 1,300 square feet of living space. The James is situated in an ideal location as there are many venues that are close by and can easily be walked to. Other amenities include access-controlled garage parking and elevator, a cardio-fitness room, and secure bicycle storage and repair station.

Twelve Twelve
The condo, Twelve Twelve is located at 1212 Laurel Drive, which is how it received its name. Twelve Twelve has 23 stories and 286 units, which include one-, two- and three-bedrooms units. The price of the condos ranges from low $400Ks to well over $1,000,000. The amenities that are included are a heated outdoor swimming pool, amazing views of The Gulch & Downtown Nashville, a meeting room for condo owners, and more.
505 is located at the intersection of Fifth Avenue and Church Street in downtown Nashville, just 5 blocks north of Broadway. Studio, one and two bedroom condos ranging from under 400 sq ft to over 4,000 sq feet are offered in the 505. Offering the ultimate in upscale living, residents will have exclusive access to multiple lounge areas along with a state of the art fitness center, wine tasting room, and a private cinema.
Encore is a twenty story condo building that is located in downtown Nashville across from the Schermerhorn Symphony Center. There are many floor plans available that come in one and two-bedroom options. The price of the condos at Encore ranges from the mid $200K to over $1,000,000 for larger 2 bedrooms and 2.5 bathrooms. Each condo features between 650 square feet to 1,100 square feet of living space.The building has a variety of amenities, including a fitness center, an outdoor lounge and grilling area by the pool, and a 24-hour concierge service.
Built in 2009, Terrazzo is a high-rise condominium building in the heart of The Gulch Neighborhood of Downtown Nashville. Commercial space is located on the first four floors, with underground parking. The five through fourteen floors are residential living spaces. There are 109 units total that have great views of the Gulch, Downtown, Midtown, and the breathtaking rolling hills. The building is a LEED-certified green high-rise, which creates a healthy environment for the residents.
Why buy a Condo with Wesley Willoughby and the Music City Group?
Purchasing a home is one of the biggest decisions you will make in your life. There are so many things to consider, such as location and monthly payments, so choosing the right home should be no easy task. However, when you decide to purchase a condo or townhome instead of buying a single-family residence, there are even more factors to consider.
We can ensure that you find the perfect condo for you and steer clear of potential problems. We have been helping our clients buy and sell condos for years and with our expertise, we know what to look for to help you avoid making costly mistakes when purchasing a condo.
Our team has the local market knowledge and extensive experience in helping buyers find their dream home. We will work closely with you to ensure a smooth transaction from start to finish, taking the stress out of this big purchase.
Thinking of buying or selling a home in Nashville? Let our Music City real estate experts help you find your new home or negotiate the quickest home sale possible from new listings. Contact us today to discuss how we can help!