Will Nashville be the new Amazon head quarters location?
Posted by Wesley Willoughby on Thursday, March 29, 2018 at 1:30 PM
By Wesley Willoughby / March 29, 2018
Comment
As Nashville submits bid, Century Farms, East Nashville, airport area and Cool Springs make local list of online retailer's potential headquarters Sites.
The Nashville Area Chamber of Commerce officially submitted the city's bid for online retailer Amazon's second headquarters Wednesday on behalf of the 10-county region.
Now comes the wait along with hundreds of other North American cities that are vying for the project, which would involve a $5 billion investment to create up to 50,000 jobs.
Ralph Schulz, the chamber's president and CEO, said the bid prepared in conjunction with Nashville Mayor Megan Barry's office and other stakeholders outlined the city's standard business recruitment case "that No. 1, it's a business-friendly environment."
"We're an underdog in the process," he said, declining to discuss specifics of Nashville's bid because of nondisclosure agreements that prevents cities from discussing details of their proposals. "They've put pretty strict requirements around things like the presence of a transit system, international flights. We're gearing up on our tech workforce. It's growing, and it's growing quickly, but it's got to grow a lot to be able to meet that need."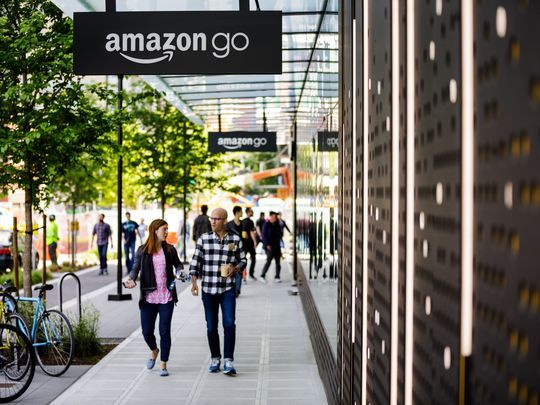 Schulz called the $5.2 billion transit plan with light rail Mayor Barry announced Tuesday helpful to Nashville's Amazon bid, but noted that the city is competing against cities that have established transit systems already. "There are hurdles that we'll have to overcome to be on the list." Schulz said, adding that he doesn't believe they are insurmountable. "You just have to be creative in your thought as to how you resolve those issues."
The transit plan requires voters' approval in May for funding and would take at least 15 years to build. Nashville also is set to have a nonstop flight to London beginning in May.
Princeton, N.J.-based location consultant John H. Boyd said Nashville is a rising star for corporate headquarters, but isn't the best fit for Amazon's headquarters No. 2. "Amazon is looking or a much larger Metro area given the huge labor requirement," he added.
Boyd said size and quality of the local labor force will be key for Amazon. "Amazon will have no problem finding sites in any of the cities," he said. "It's a question of human capital, it's a question of airline service. It's a question of the state's business climate and final incentives. And they're the master of negotiating very generous incentive packages."
Local economic development officials said it could be late spring or early summer of next year before Amazon picks a city for its second headquarters. According to the request for proposal, Amazon's space requirements are more than 500,000 square feet initially in 2019 for the first phase and then up to 8 million square feet beyond 2027.
Citing a nondisclosure agreement signed with Amazon, the Nashville chamber's Schulz declined to reveal which potential headquarters sites are identified in the city's proposal. That hasn't stopped speculations about the location where Amazon could go if Nashville is picked.
Source: https://www.tennessean.com/story/money/real-estate/2017/10/19/amazons-h-2-q-where-tech-giant-could-land-nashville-area/758222001/