Why Buy New Construction in Nashville?
Posted by Wesley Willoughby on Tuesday, October 10, 2017 at 4:20 PM
By Wesley Willoughby / October 10, 2017
Comment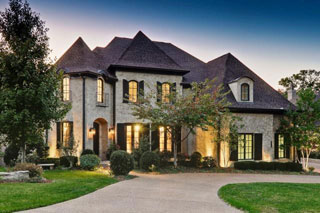 Buying a home in Nashville is likely to be a good investment for most people. However, buying a home here is growing in competitiveness. As the market improves throughout the area, it is likely to see more and more opportunities for home buyers to build a home. New construction is occurring throughout the region. Should you build a home or should you buy an existing home? A variety of factors play a role in this decision, but there are plenty of benefits to going either route.
What to Consider When Building A New Home in Nashville
Before you decide to build a home in Nashville, it is important for you to take into consideration a few key things. Buying and building are both big decisions. Consider the following:
New developments in Nashville include moderately priced single family home developments as well as high-end properties with a variety of custom built properties. You'll find something in most price ranges.

New homes are becoming more desirable as the market continues to see more demand. With more competitiveness comes less inventory on the open market. This may mean you have fewer options to consider when it comes to buying an existing home. Building a custom home gives you the ability to find exactly what it is that you are looking for.

Consider pricing. Home values are on the rise. You'll find a wide range of price points available in existing homes, but fewer options in custom built properties. Consider your goals when building or buying a home. Do you plan to remain long term in that space? If so, you may not need as many customizations. On the other hand, if you are looking for your true dream home, which Nashville can offer, you'll want to consider getting into one of the newer developments in the area.
Work with a lcoal agent here in Nashville to learn what your options are from both vantage points so you make a decision that's right for you.