We're Committed to Safe Showings
Posted by Callie Cohen on Thursday, August 6, 2020 at 1:29 PM
By Callie Cohen / August 6, 2020
Comment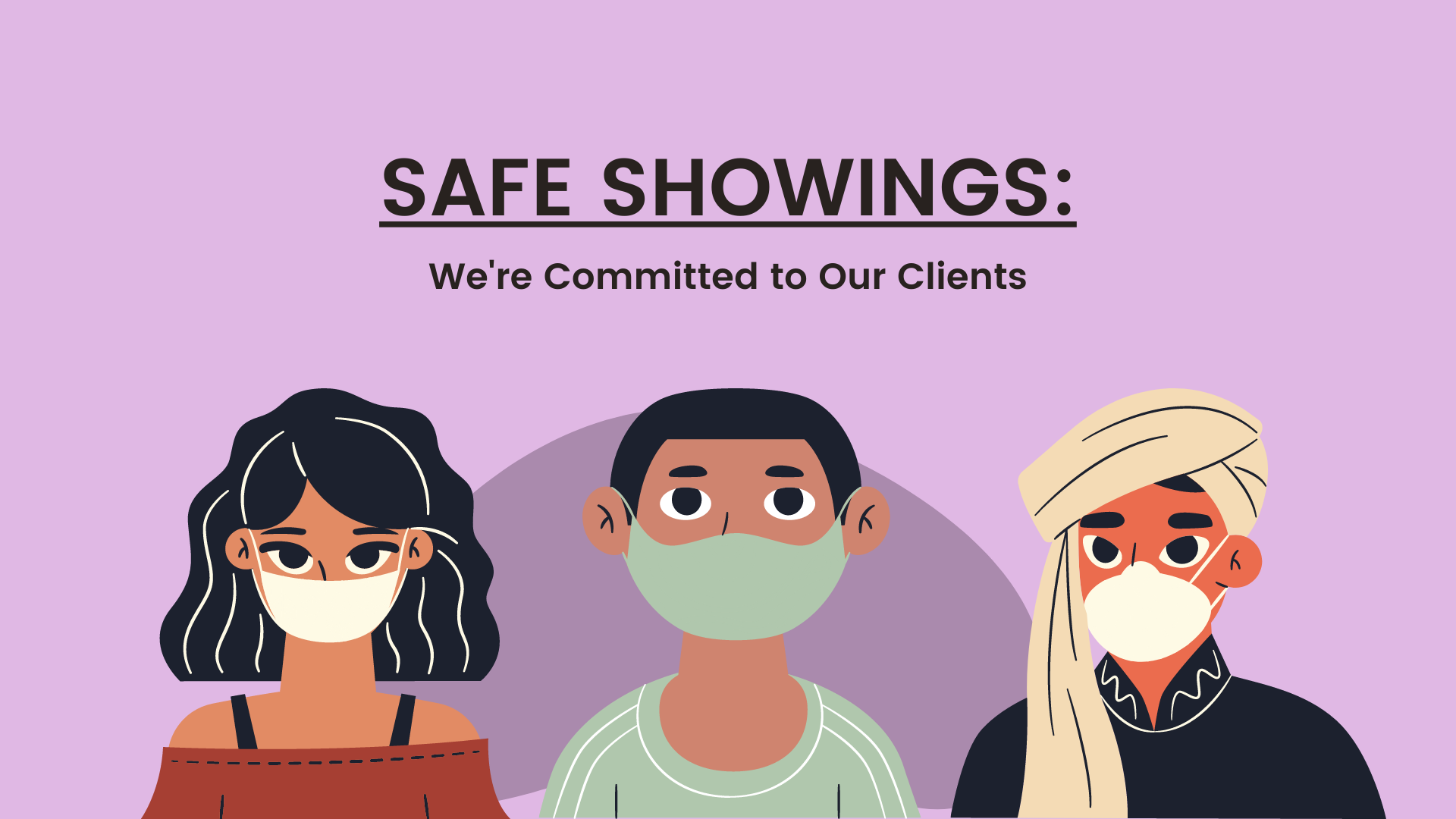 We've spent half a year in this 'new normal' during 'unprecedented times' but that does NOT mean that your home buying plans have to go out the window. COVID-19 has changed the way we conduct a very personal customer-oriented business, but it hasn't derailed the market or your purchase power. We're committed to keeping you safe during your home tours, whether it be virtual or in person!
We know that "to mask" or "not to mask" is a big debate with a lot of personal connotations involved. For your safety and for ours, we will continue to use masks when we tour properties and show you around your new home. Not all houses are vacant when they are put on the market, and new builds are not magically immune from foot traffic, so protection is important for both buyers and sellers. We get the priveledge of working with all types of wonderful people from all walks of life, and everyone's safety is one of our utmost concerns.
If you are not comfortable touring a home in person just yet, we've become virtual tour experts! We're willing to FaceTime or videochat with you while we look at a property for you. If you'd like to see something in person, we'll open the doors, turn on the lights, and create a free-flowing tour where you won't have to come in contact with any surface points. Wipes, gloves, and masks have been added to our Agent tool kits, right next to the tape measure and research on the listings we present. The corona virus should not keep you from your dream home. Happy House Hunting!