18 Best Things To See & Do in Downtown Nashville TN (2022 Edition)
Posted by Wesley Willoughby on Thursday, March 10, 2022 at 8:09 PM
By Wesley Willoughby / March 10, 2022
Comment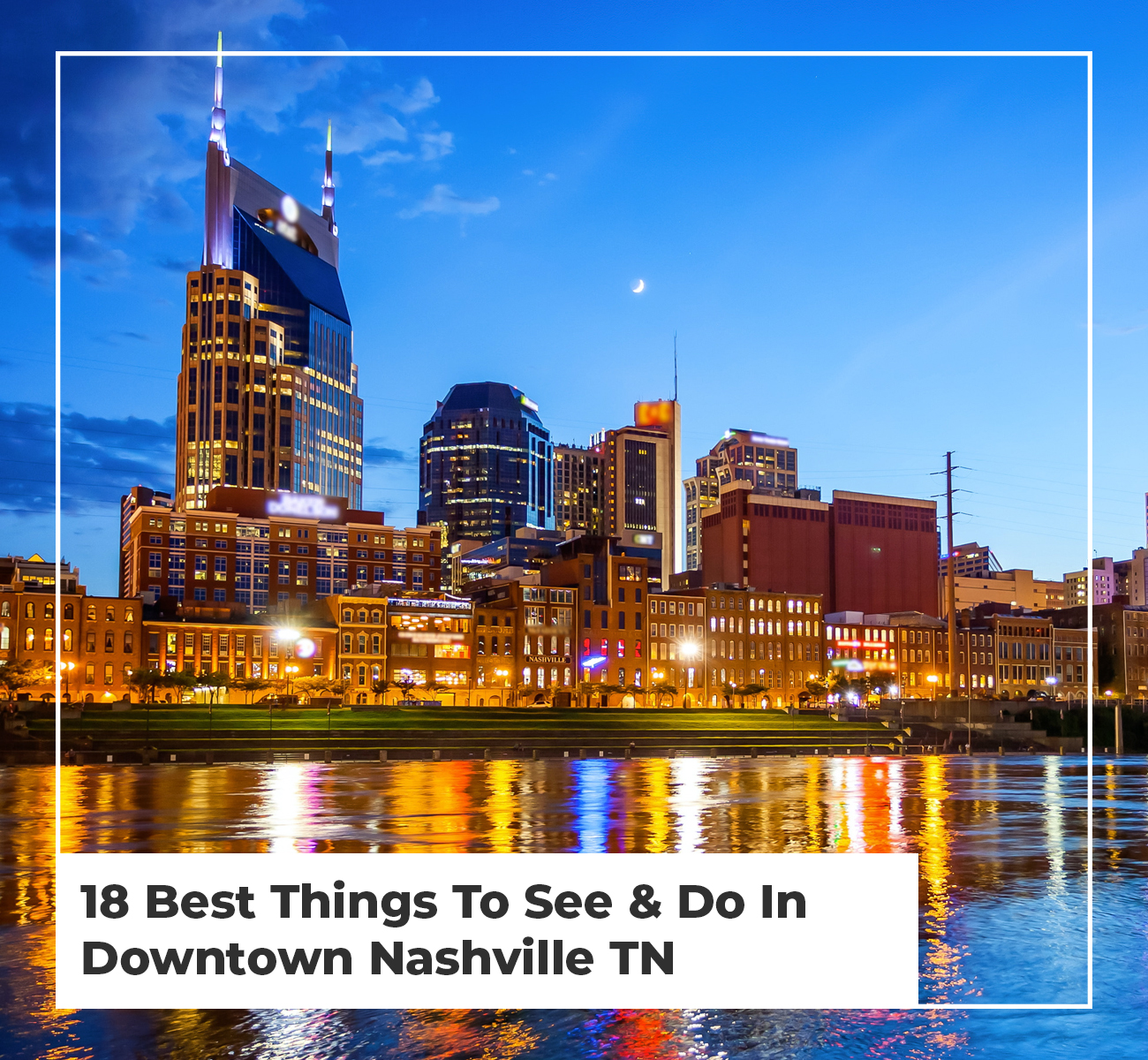 If you're craving a honky-tonkin' good time, then downtown Nashville is the place for you! Downtown Nashville is the center of Music City. It is bubbling with sweet southern hospitality, iconic venues, live music, and fantastic art galleries.
Living in Downtown Nashville gives you front-row access to everything going on. Depending on where you're moving to Downtown Nashville, you might even enjoy live music right from your window. In addition, downtown Nashville is filled with historical landmarks, great restaurants, fantastic shopping, and more. Keep reading to find out the 18 best things to do in Downtown Nashville, TN.
1. Visit The Bluebird Cafe
You can't really visit Downtown Nashville TN and not stop in at The Bluebird Cafe! The Bluebird Cafe is an iconic live-music venue. There are regular performances by both well-known and up-and-coming artists and songwriters. The Bluebird Cafe has a rich, exciting history. So many country legends like Garth Brooks and Faith Hill had career-defining moments at The Bluebird Cafe. It is an intimate setting with perfectly dimmed lights, great people, and even better music.
2. Walk The John Seigenthaler pedestrian bridge.
The John Seigenthaler bridge is one of the longest pedestrian bridges in the entire world. It connects downtown Nashville to the suburbs in East Nashville. The bridge spans across The Cumberland River. It gives pedestrians a spectacular view of the river and the downtown Nashville skyline.
3. Take a Segway tour.
Jump on a Segway tour and see the sights of Downtown Nashville in an entirely different way. Ride on the powered vehicle and tour various parts of Nashville. iRide Nashville has organized several tours for you to choose from, all in varying lengths of time as well. Strap on your helmet because a Segway tour is an exciting way to experience Downtown Nashville in a hands-on way. As you're cruising around, you'll see historic buildings, iconic landmarks, hidden eateries, and so much more!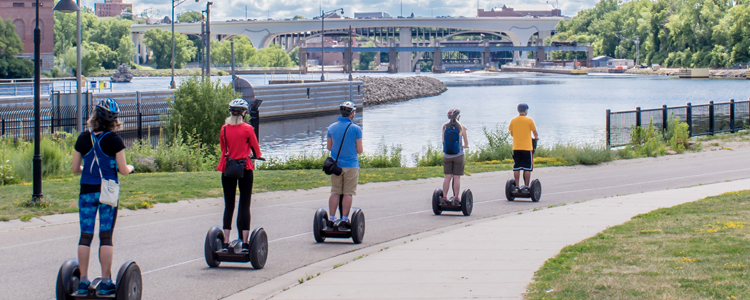 4. Shop Nashville Farmers Market.
The Nashville Farmers Market is a great venue to visit. It is a vibrant place with many restaurants and artisans. In addition, the Nashville Farmers Market is located right in the core of Downtown Nashville. So whether you're looking for a special gift, fresh produce, or just want a cool place to visit, The Nashville Farmers Market has it!
5. Go on a ghost tour.
Get your spook on if you dare and take a walking ghost tour of Downtown Nashville. Listen to frightening stories as you walk through the night. There are different levels of "spook" available, so a ghost tour is a great thing to do for families, couples, friends, etc.
6. Spend a few hours on a Pontoon Saloon Party Cruise.
A Pontoon Saloon Party Cruise can be counted on for a great time. Step onto a medium-sized vessel and sail down the river. You'll experience Downtown Nashville in an entirely new way. There are public cruises available and the option to charter the cruise for just your group. With the Downtown Nashville skyline as a backdrop, you're nearly guaranteed to get the perfect photo.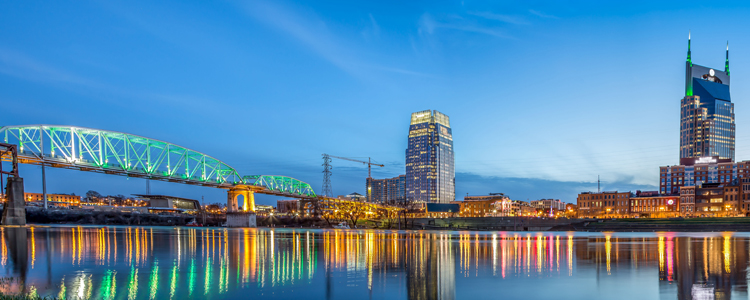 7. Tour The Johnny Cash Museum.
You can't visit Downtown Nashville without touring The Johnny Cash Museum. The museum features the largest memorabilia collection and photographs from the country legend. If you're feeling hungry after your tour, you can eat next door at Johnny Cash's Bar & BBQ and indulge in all things Cash.
8. Play at Nashville Shores Waterpark.
Nashville Shores Waterpark is an exciting place for people of all ages. There is a ginormous wave pool, water tree house, playground, lazy river, and so much more! Nashville Shores Waterpark will deliver hours and hours of adrenaline-packed fun.
9. Tour the Music Row neighborhood.
The historic Music Row neighborhood is home to many record label offices and other attractions related to music and culture. In addition, there are several unique shops in the community, a beautiful park, and a large-scale bronze statue. The love for music fuels the neighborhood, and every step you walk through it reveals that more and more.
10. Catch a show at Bridgestone Arena.
The Bridgestone Arena is used for many purposes. It is home to the NHL Nashville Predators team and also hosts shows, concerts, and many other events. Bridgestone Arena is an award-winning venue that always has something exciting happening.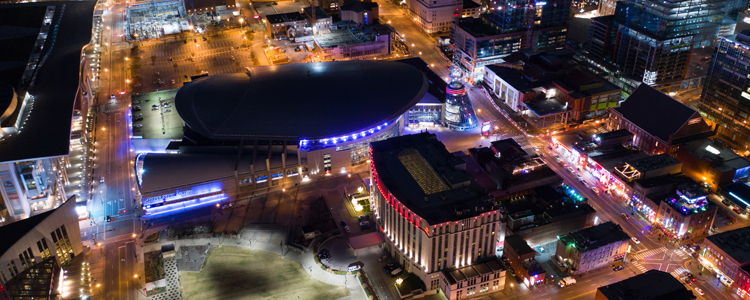 11. Tour the Frist Art Museum.
The Frist Art Museum is a spectacular museum with striking exhibits. The museum offers tours, a gift shop, a cafe, and hours of stimulation. There are many exhibits to explore and many types of art to see. In addition, the museum features unique interactive art exhibits, student-focused galleries, and more. The Frist Art Museum has a strong connection to the community. Its building is stunning and a masterpiece in itself.
12. Explore Printer's Alley.
Printer's Alley was once a vibrant home to the printing industry. It was home to many newspapers, publishers, and print shops. Now Printer's Alley is bustling with entertainment venues. Country and rock music can be heard from the streets, and music history can be explored throughout the entire neighborhood. Printer's Alley is a neat area to wander through with many great picture opportunities.
13. Spot the wall murals.
Throughout downtown Nashville, you can spot impressive and beautiful wall murals. Some are painted by internationally-known artists, others by more local ones, but all are spectacular! They can be spotted on the sides of restaurants, abandoned buildings, parking garages, and more. So wander through downtown and see how many you can spot. (And don't forget to post them on the 'gram!)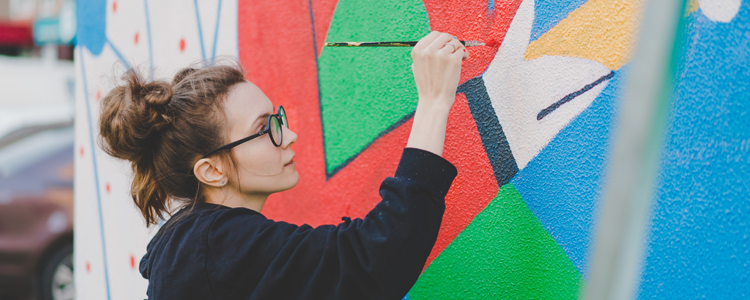 14. Visit The Country Music Hall of Fame.
The Country Music Hall of Fame houses hundreds of costumes, artifacts, microphones, and more. It offers exciting exhibits and academic programs. The Country Music Hall of Fame often has celebrity guests, small concerts, and other events.
15. Spend time at The Ascend Amphitheater.
Whether you're going to stargaze or watch an epic concert, The Ascend Amphitheater is a spectacular place. The open-air venue has seating and a lawn area so you can get cozy and comfortable and enjoy the outdoors while downtown.
16. Check out the Bicentennial Capitol State Park.
Bicentennial Capitol State Park has eleven acres of terrain to explore. There are many historical landmarks, beautiful plants, water bodies, and much more. You can choose between a guided or self-guided tour to get the full experience of the park. So grab an informational map and get on your way!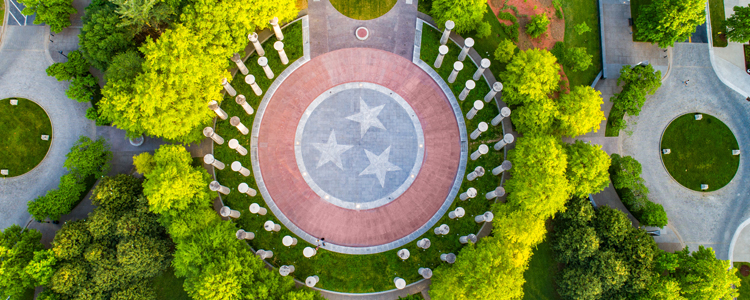 17. Visit The Ryman Auditorium

Also known as "The Mother Church", The Ryman is the most popular and historically significant music venue in all of Nashville. The building features incredible architecture and so much legendary country music history! Book a guided tour of The Ryman while visiting Nashville for an unforgettable experience.
18. Shop, eat, and drink at Fifth & Broadway.
Fifth and Broadway is a new development right in the heart of downtown Nashville. Offering a long list of boutique shops, upscale restaurants, and the Assembly Hall food court, there is something to be enjoyed by everyone at this new hot spot! And don't forget to make your way up to the rooftop for the best views of the Ryman Auditorium and the lively honky tonks on Broadway.
The Music City Group of Benchmark Realty represents the region's finest properties with exceptional skill using the most innovative technologies currently available. Our years of full-time experience have given us a clear understanding of the mindset of home buyers and sellers and a thorough understanding of the regional marketplace.