Spot Hero: The Parking App You Need in Nashville
Posted by Wesley Willoughby on Wednesday, January 8, 2020 at 4:31 PM
By Wesley Willoughby / January 8, 2020
Comment
One thing about Nashville that everyone can agree on, is that parking does not come cheap here. If you happen to forget how many hours you paid for in a lot or garage, or forget to pay the attendant, the fees can range from $50-500 depending on how long and how forgetful you really were.
Trying to avoid the rising cost of parking has led many of us that live and work here to resort to using Lyft or Uber for a night out. You think you might be getting an $8 ride to the Ryman, or somewhere downtown, but that turns into $35 after 9pm, or $70 on a Saturday night with alot of events going on. Surge pricing, as it's called, is rampant for Uber and Lyft, catching out-of-towners unaware, and for those of us who call Nashville home, nights out downtown now call for budgeting and planning like a trip to New York or L.A.. Luckily, we found an app that we think might help on your next night out. We've been using an app called SpotHero to find affordable parking, and it's been living up to its name!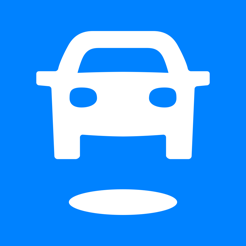 With SpotHero, you can search by location, event, date, and how long you need to park. You can see garages all over town on a map, and pick the cheapest and/or closest one to your event, dinner, or entertainment venue. Prices for parking when picked in advance (say, the same day you purchased your tickets to a concert at the Ryman) average about $10-15. Day of, they might double up to $20 or so, depending upon availability. Reserving the spot early is KEY in saving you money. Worried about safety? You can pick a garage that is overseen by an attendant or valet, and the app provides pictures of the garage and directions.
Drove in, but can't drive out? You can book reservations for as little as two hours to two days at a time. Need to add time to your current spot? You can do that too, right in the app. Do you have any app suggestions for navigating your way through Nashville? We'd love to know! Send us a message on facebook or instagram!