Tips to Get Your Home Ready to Sell this Spring!
Posted by Wesley Willoughby on Tuesday, February 13, 2018 at 2:26 PM
By Wesley Willoughby / February 13, 2018
Comment
Tidy Up Your Yard
One of the first and best things you can do for your lawn is to rake and clear away any winter debris. This breaks up thatch that starves the soil of vital nutrients and water. Possibly even consider power-raking, the results will be worth it.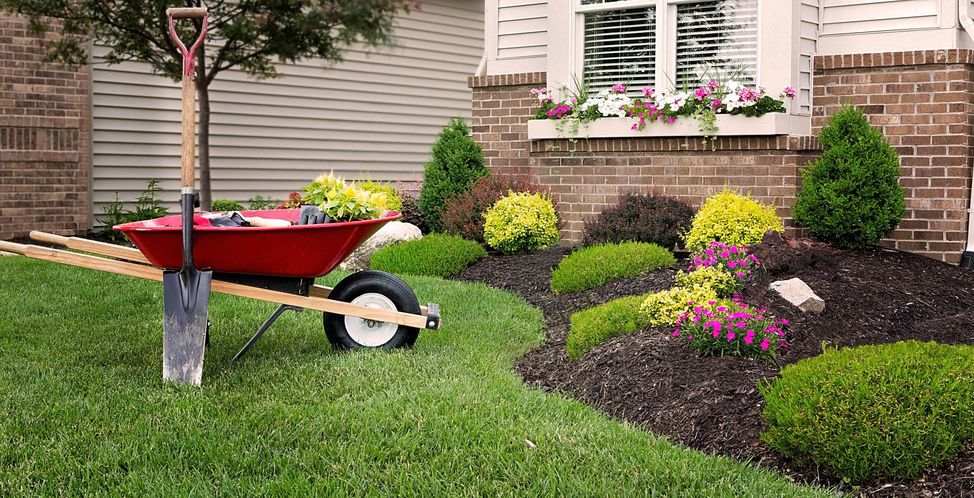 Once you've got your yard cleaned, it's time to apply seed to any bare spots. Doing so now will allow the seed to establish before the temps get too hot. Next, apply fertilizer and herbicide to your lawn. Be sure to follow the instructions on the bag to make sure you don't over-fertilize and possibly burn your lawn.
Clean out those flower beds and check in with your local nursery about the best time to plant flowers and shrubs for a beautiful spring garden. They will also be able to help with the right kinds of plants and feed to make sure your gardens are healthy and strong for the coming summer months. And if you are thinking of selling, remember there is no substitute for great curb appeal!
Clear Away Clutter
If you visit model homes or open houses of homes that are staged, you'll never see a stack of unread magazines, children's loosely hanging on the refrigerator, or a cluster of unpaid bills on a table. While everyone has clutter, buyers want to see a fantasy version of your house, where they can envision living. Once your home is on the market you'll need to keep it as neat as possible. One way to make that easier is to reduce the amount of clutter you have on your shelves and surfaces. Put away items that are regularly on your kitchen sink and pack away the family photos that gather dust.
Improve Your Home
While you don't necessarily want to do a major, expensive renovation project before you sell, you can make minor repairs and improvements that will make your home look fresher to buyers. Try things such as replacing the caulk and grout in your bathroom, updating old or rusted ceiling fans and light fixtures, and changing switch plates, doorknobs and other hardware for a clean and neat appearance. Consider painting your front door and trim even if your rooms don't need new paint.
Organize Closets and Drawers
Messy closets give the appearance that your home doesn't have enough storage space.
Make Every Surface Shine
From ceiling fans to floors and everything in between, clean your home until it sparkles.
Take Color Down a Notch
You might like your lime-green bedroom, but it may sour buyers. Paint your walls a neutral color that will appeal to a wide range of buyers.
Eliminate Bad Odors
Hide the litter box and spray air neutralizer throughout your home. When showing the home, fill it with inviting smells by putting out fresh flowers and baking a batch of cookies.
We hope these tips help you get your home ready to sell this spring! Call us today to get the process started!
Source: http://www.hgtv.com/design/real-estate/10-ways-to-prep-your-home-for-sale