What It's Really Like Living in The Governor's Club in Brentwood, TN
Posted by Wesley Willoughby on Monday, October 31, 2022 at 3:53:24 AM
By Wesley Willoughby / October 31, 2022
Comment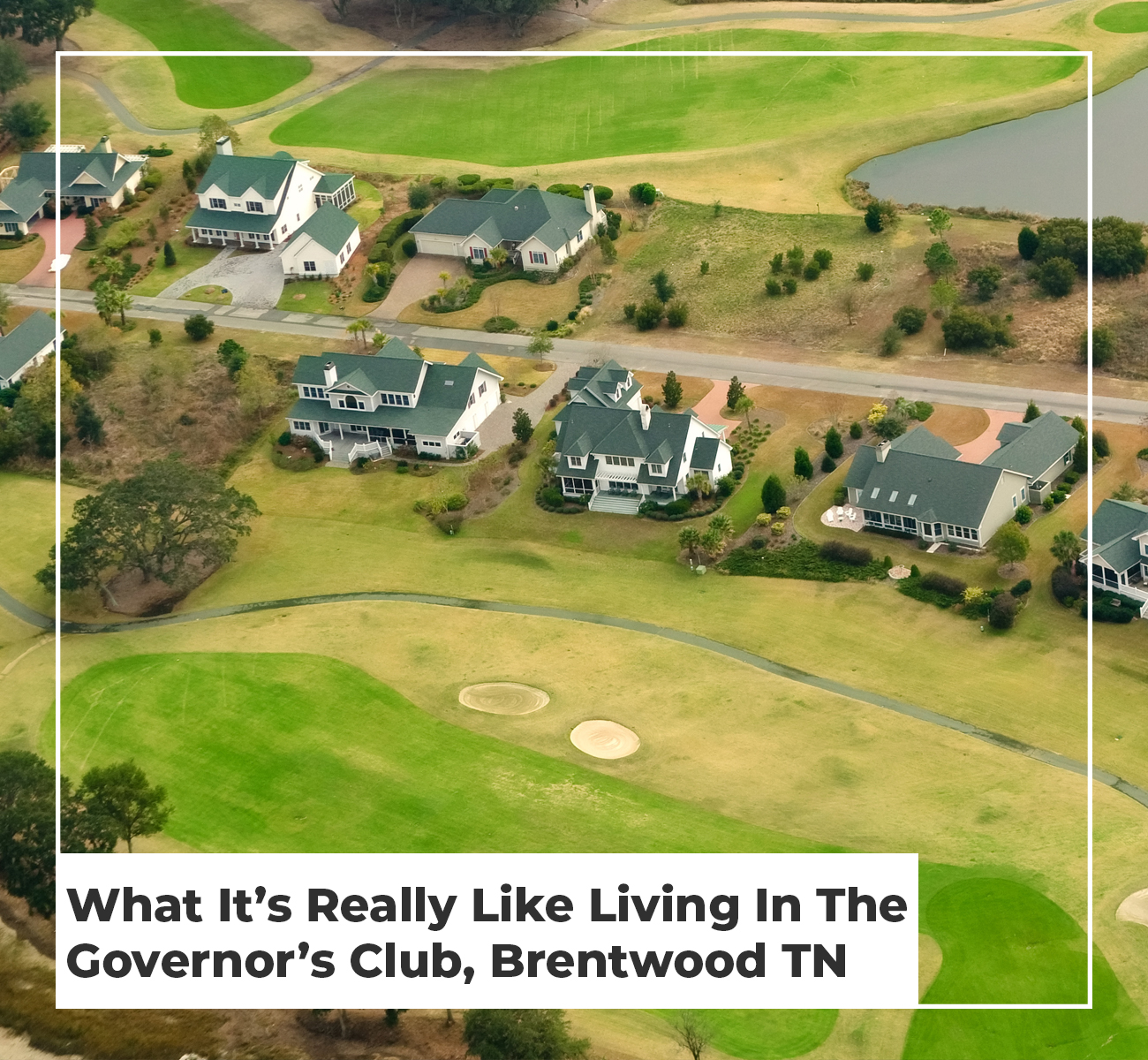 Nestled in the rolling hills of Middle Tennessee, The Governor's Club is a premier private golf club community that offers its residents polished aesthetics, custom estate homes, and an unmatched level of exclusivity. Home to the Arnold Palmer-designed Signature Golf Course, The Governor's Club is widely considered to be one of the best residential golf communities in the country.
This isn't just your average gated community - it's a luxurious oasis that feels miles away from the hustle and bustle of city life, yet is just a short drive from some of Nashville's best dining, shopping, and entertainment. This guide will give you a glimpse into what it's really like to live in The Governor's Club, from the world-class amenities to the uncanny sense of peace and privacy.
Living in The Governor's Club in Brentwood, TN
Ever wonder what it's like to live in a private, gated golf community? If so, The Governor's Club in Brentwood, TN is worth taking a closer look at. This secluded enclave of just over 400 luxury homes is set amidst the rolling hills of Tennessee and offers residents the epitome of Southern living.
With 24-hour security, beautiful suburban scenery, and an unmatched community feel, it's no wonder why families from all over the country are drawn to this impressive development. While some people think this is only a place for golfers and retirees, The Governor's Club boasts a wide array of amenities and activities that appeal to those of all ages.
The Governor's Club Real Estate
Within the gates of this opulent community, you'll find some of the most beautifully custom-built single-family homes. This 600-acre development began its construction in the late 1990s and since then homes have ranged in price from $750,000 to over $7 million. The area is almost exclusive to custom-built single-family homes that radiate southern charm, with most of the residences having between 4,000 and 8,000 square feet of living space.
While the average home in The Governor's Club will set you back a pretty penny, it's important to remember that you're also getting so much more than just a house. From the inside out, these residences have been designed and built with the utmost attention to detail. From the moment you drive up to your home, you'll be wowed by the picturesque landscaping, stately architecture, and grandiose features.
View All Homes for Sale in The Governors Club, Brentwood, TN >>>
Education near The Governor's Club
As one of the most prestigious gated communities in the state of Tennessee, it's no surprise that The Governor's Club is zoned for some of the best schools in Williamson County. If you have children who are of school age, they'll be attending Crockett Elementary, Woodland Middle School, and Ravenwood High School - three of the top-rated schools in the county. While attending public schools is an option for those who live in The Governor's Club, there are also some private school options in the area.
Two of the private school options nearby include:
Brentwood Academy l 219 Granny White Pike, Brentwood, TN 37027, United States

Montessori Academy l 100 Montessori Dr, Brentwood, TN 37027, United States
Community Atmosphere in The Governor's Club
As soon as you enter the Governor's Club, you'll be enveloped in an elegant atmosphere that is both attractive and welcoming. One of the things that make The Governor's Club so special is the fact that it feels more like a neighborhood than a gated community.
Everyone knows each other and looks out for one another, which creates a sense of community that is hard to come by. Whether your swimming laps in the community pool, playing a round of golf or enjoying a meal at the clubhouse, you're sure to have an enjoyable with even better company.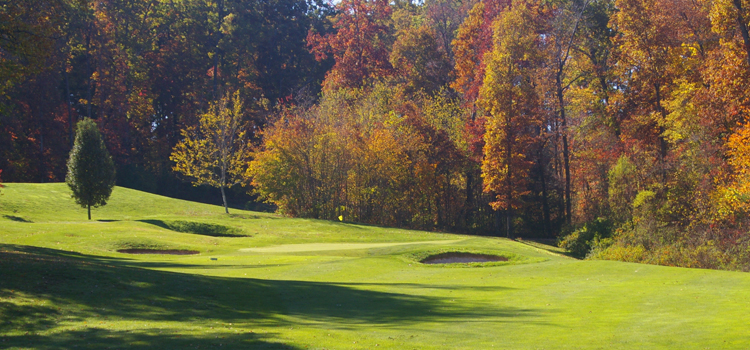 Experience The Arnold Palmer Signature Golf Course
The land for The Arnold Palmer Signature Golf Course was carefully chosen by the legendary golfer himself. This 18-hole, par 72 course weaves its way through the hills of Brentwood and offers panoramic views of the Tennessee foothills.
Every hole was meticulously designed to challenge players of all skill levels, and the course has been praised by golf enthusiasts from all over the world.
From the well-placed bunkers to the elevation changes that add challenge and intrigue, no two holes are alike. This course is truly a test of golfing skills but is also a feast for the eyes. And, as a member, you will have endless access to this breathtaking course as well as the excellent Clubhouse amenities.
The Governor's Club Amenities
Living somewhere luxurious is one thing but having all the added amenities is what really takes it over the top. And that's where The Governor's Club shines. In addition to the Arnold Palmer Signature Golf Course, residents have access to an abundance of first-class amenities. From the full-service pro shop and resort-style pool to the exclusive Palmer Dining Room and Terrace, there's something for everyone.
Additional amenities for resident members include:
Cabana Bar
Men's and Women's Locker Room
Two Private Dining Rooms
Additional amenities for golf members include:
Two Practice Putting Greens
Short Game Area with Shared Double-Green
Full Driving Range & Practice Facility
Dining in The Governor's Club
There are three options for dining at The Governor's Club - the Palmer Dining Room, the Grille Room, and the 19th Hole. The Palmer Dining Room is an upscale restaurant that offers classic Southern food with a modern twist.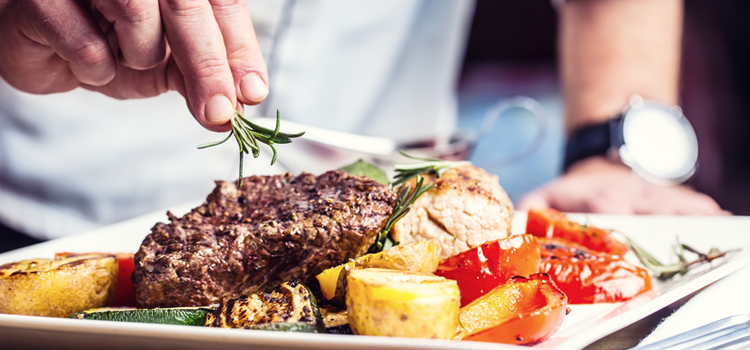 And for a more casual dining experience, you can head to the Grille Room, or the 19th Hole Grille & Bar. While on-site options are available, residents also have the option of leaving the community to explore the many restaurants in Brentwood and Nashville.
Some local favorites include:
Tupelo Honey Southern Kitchen & Bar l 2000 Meridian Blvd, Franklin, TN 37067, United States
Connors Steak & Seafood l 1916 Galleria Blvd, Franklin, TN 37067, United States
Jonathan's Grille l 7135 S Springs Dr, Franklin, TN 37067, United States
Yats l 2000 Mallory Ln #615, Franklin, TN 37067, United States
Proximity To Nashville
Can you guess what's just a short drive away from The Governor's Club? Nashville, of course! And that means you'll never be far from the best nightlife in town. This well-known music city is home to countless bars, clubs, and honky-tonks that will keep you entertained all night long. Being so close to one of the most happening cities in the country is just another perk of living in The Governor's Club.
Some nearby places to check out include:
Tootsies Orchid Lounge - This historic watering hole has been a Nashville staple since 1960 and is known for being a honky-tonk haven for country music lovers.
Second Fiddle - Music mementos line the walls of this cozy bar that's just a stone's throw away from the legendary Ryman Auditorium.
Nudie's Honky Tonk - This multi-level hangout is the ultimate place to drink, dance, and mingle with fellow country music lovers.
Whiskey Bent Saloon - Rustic and rowdy, this Nashville hotspot is known for its live music, line dancing, and its delicious pub bites.
Outdoor Recreation near The Governor's Club
Owl Creek Park is a short 3-minute drive from The Governor's Club and is possibly one of the most visited destinations for residents and their families. This beautiful park is perfect for an afternoon stroll, a game of fetch with your furry friend, or a picnic lunch.
Another popular option is Crockett Park which is just a mere 6-minute drive away. This 170-acre park has everything you could possibly want, from sports fields and courts to a nature center and playgrounds. While The Governor's Club has ample space to roam, residents often take advantage of the close proximity to these larger parks.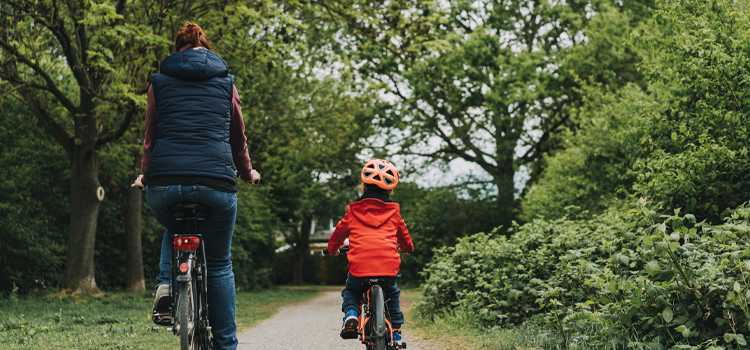 So what's it going to be? A day spent exploring Nashville's nightlife or a peaceful afternoon in one of Brentwood's many parks? The choice is yours when you live in The Governor's Club.
If you have been sitting on the fence about whether or not to make the move to The Governor's Club, we hope this has helped you make up your mind. This prestigious community offers its residents the best of both worlds - a luxury lifestyle in a prime location. Your dream home awaits in this one-of-a-kind community.
The Music City Group of Benchmark Realty represents the region's finest properties with exceptional skill using the most innovative technologies currently available. Our years of full-time experience have given us a clear understanding of the mindset of home buyers and sellers and a thorough understanding of the regional marketplace.