January Market Data Shows Very Strong Numbers
Posted by Wesley Willoughby on Friday, February 14, 2020 at 10:30 AM
By Wesley Willoughby / February 14, 2020
Comment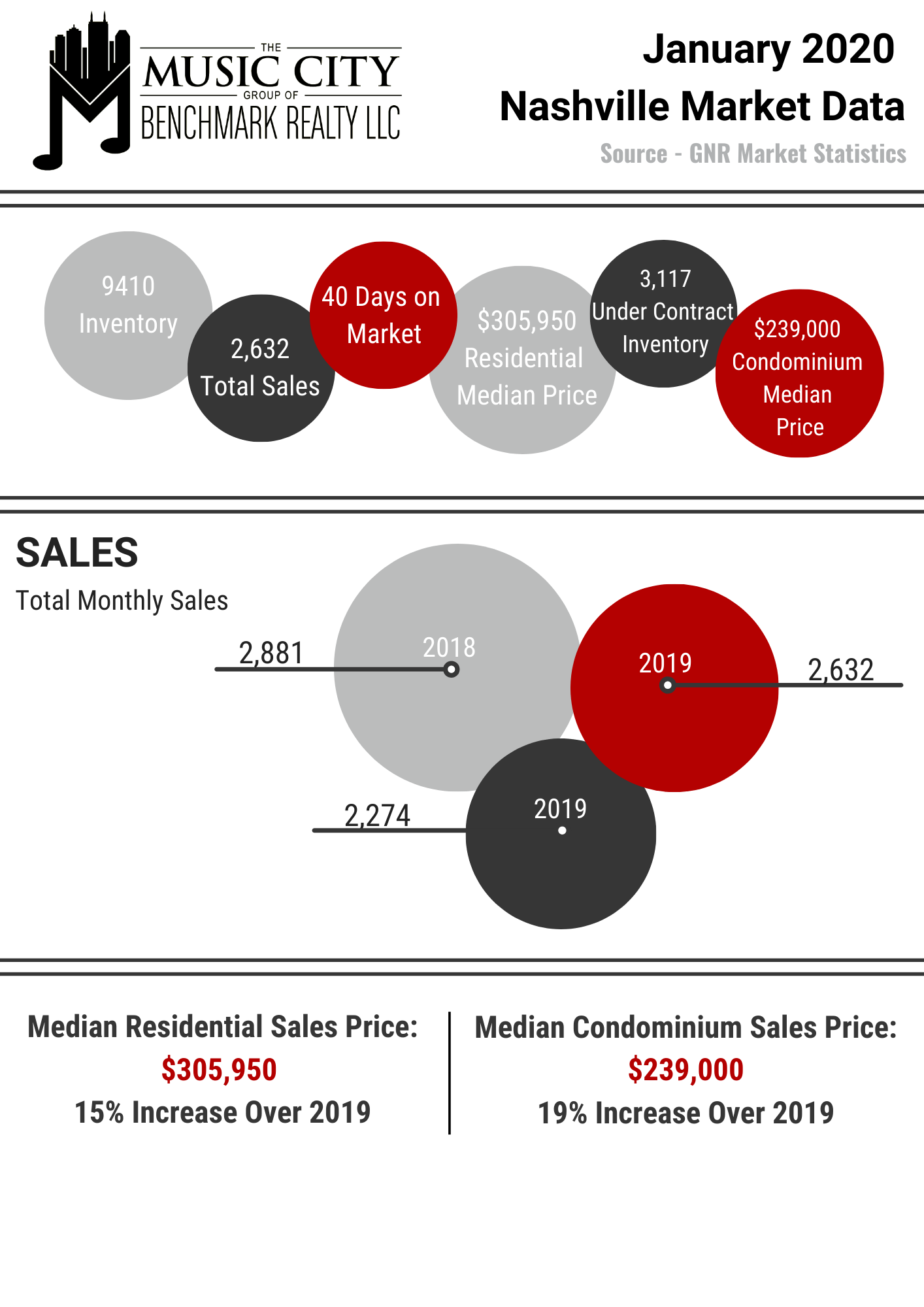 There were 2,632 home closings reported for the month of January, according to figures provided by Greater Nashville REALTORS®. This figure is up 15.7 percent from the 2,274 closings reported for the same period last year.

"The housing market is off to a great start for 2020," said Kristy Hairston, Greater Nashville Realtors® president. With increased sales in January, a large number of pending sales and low mortgage rates, February looks to be another active month in the Greater Nashville Area." 
There were 3,117 sales pending at the end of January, compared to 2,853 pending sales at this time last year. The average number of days on the market for a single-family home was 40 days.

The median price for a residential single-family home was $305,950, and for a condominium it was $239,000. This compares with last year's median residential and condominium prices of $293,650 and $200,100 respectively.

Inventory at the end of January was 9,410, down from 11,150 in January 2019.


"Demand is outpacing inventory, which leads to higher prices. Working with a Realtor can help you determine your best housing option. Shopping for homes is not just price comparisons online; it's understanding neighborhoods, school options, and evaluating what the right move is for you. More than an app, a Realtor® walks with you every step of the way in your homeownership journey. If you are interested in learning more about becoming a homeowner, contact a Realtor®," added Hairston.
The data collected for this release represents nine Middle Tennessee counties: Cheatham, Davidson, Dickson, Maury, Robertson, Rutherford, Sumner, Williamson and Wilson.
All information is provided by Greater Nashville REALTORS(R).