Home Maintenance Tips For This Fall!
Posted by Wesley Willoughby on Wednesday, October 3, 2018 at 11:28 AM
By Wesley Willoughby / October 3, 2018
Comment
Before the weather grows colder, it's important to prepare for the upcoming months! Below is a simple checklist that'll keep your house in shape this winter.
1. Do a fall cleaning: Open those windows up wide and do a thorough fall cleaning of your home that includes dusting areas that don't always make the cut, like ceiling fans and ceiling corners.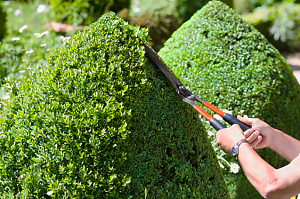 2. Care for trees and shrubs: If you have trees on your property, consider hiring an arborist to carefor them. These pros can spot signs of poor health early on to prevent tree loss, and know how to prune properly to avoid falling limbs in winter storms. Because trees are slowing growth in the fall, it's not an ideal time to plant a new tree, as the roots may have trouble getting established.
3. Clean gutters and downspouts: Once most of the leaves have fallen, clean out gutters and downspouts. Clogged gutters during rainstorms can cause water to pool and damage your roof or siding.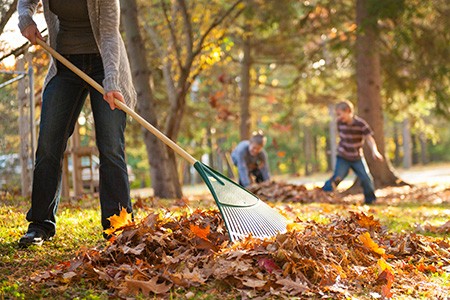 4. Rake the leaves: Leaves look beautiful blanketing the ground, but leaving too many leaves on a lawn over winter in a snowy area can inhibit spring growth. To make the job easier, choose a lightweight rake, wear gloves to protect your hands and use handheld "leaf scoops" to bag leaves quickly.
5. Seal gaps where critters could enter: With the colder weather coming, all of the little critters out there will be looking for warm places to make a home. Fill small holes and cover any larger gaps securely with heavy-duty hardware cloth to keep the wildlife outdoors.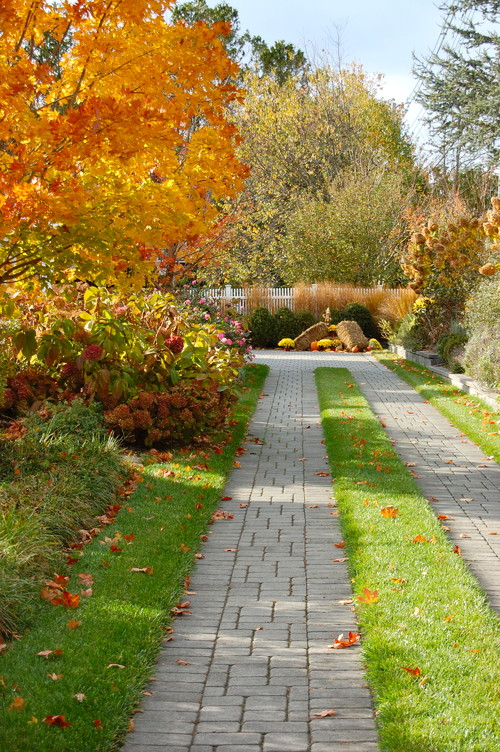 6. Check walkways, railings, stairs and the driveway for winter safety: When the landscape is covered in ice and snow, just walking from the driveway to the front door can be quite a challenge. Make navigating around your home safer by checking that all stairs are in good shape and have sturdy railings, and that the driveway is in good repair to make for easier shoveling.
7. Shut off exterior faucets and store hoses: Protect your pipes from freezing temperatures by shutting off water to exterior faucets before the weather dips below freezing. Drain hoses and store them indoors.
8. Clean dryer vents: Lint buildup in dryer vents can make your dryer work less efficiently and even cause a fire. Dry fall weather increases static electricity, which can ignite lint that has built up, so now is a key time to get that lint out.
9. Schedule a chimney cleaning and heating system maintenance: Making sure your chimney and furnace or boiler are cleaned, maintained and in working order before you need to turn on the heat is an important safety measure.
Source: https://www.forbes.com/sites/houzz/2015/09/26/your-fall-home-maintenance-checklist/#7ac57a921b9c