Revealed: BEST Private Schools In Nashville + Reviews! [2022]
Posted by Wesley Willoughby on Monday, May 9, 2022 at 10:54 AM
By Wesley Willoughby / May 9, 2022
Comment

Best Private Schools in Nashville
Are you looking for the best private schools in Nashville? Then you've come to the right place! We've compiled an extensive list of the top private schools in Nashville, TN, along with reviews and information to help you when it comes to deciding which school is best suited for you.
With a variety of prestigious institutions to choose from and flexible schedules to meet your needs and preferences, there are endless possibilities to explore at these top-rated private schools in Nashville. So what are you waiting for? Start researching today and discover the perfect educational path for your child!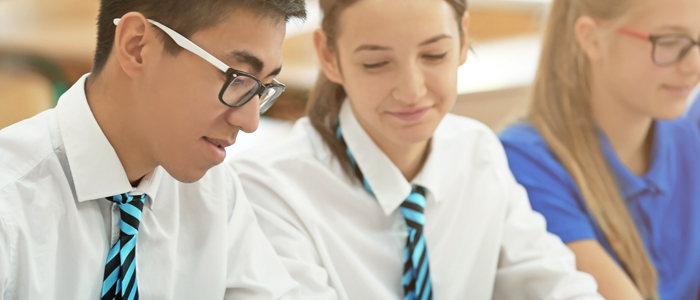 Saint Bernard Academy
Located in the vibrant city of Nashville, Saint Bernard Academy is an acclaimed co-ed private high school with a long history of providing quality educational opportunities to students from all backgrounds and walks of life. Founded on the core values of faith, hard work, and compassion, this school has earned a reputation for excellence over the years and continues to thrive today as one of the top private schools in the area.
With a student body of around 386 students, Saint Bernard Academy promotes a close-knit community that emphasizes self-discipline and cultivates each student's academic potential. Whether your child is interested in pursuing an Ivy League education or just wants to gain a solid grounding in core academic subjects, Saint Bernard Academy is the perfect place to help them flourish.
Included below are three Student Support Services offered at SBA:
Counseling Services
Learning Services
Speech-Language Pathologist
School Reviews
Parent/Guardian: "We have been so thrilled with our son's experience at Saint Bernard! The curriculum is challenging and engaging, and our son has learned so much in his time there. We would highly recommend Saint Bernard Academy to any family looking for top-notch private school education in Nashville."
Student: "I have loved my time at Saint Bernard! The teachers are all so supportive and always go the extra mile to help you out. The campus is beautiful, and the student body is welcoming and friendly."

Saint Joseph School
Founded in 1953, St. Joseph School is a value-centered, warm, and vibrant community 10 miles from downtown Nashville. Our school provides an excellent education in a nurturing environment. St. Joseph School is accredited by the Southern Association of Colleges and Schools and is a member of the National Catholic Educational Association.
The curriculum is designed to meet the needs of each individual student and to prepare them for a successful future. St. Joseph's offers a variety of extracurricular activities, including athletics, clubs, and service opportunities.
Listed below are some of the courses offered at St Joseph's School.
Music
Art
Physical Education
Computer Science
Spanish
The faculty and staff are committed to the education of the whole person. They challenge their students to grow in their faith, achieve their academic potential, and develop their gifts and talents. St. Joseph's offers a welcoming, supportive environment where each student is known and valued.
School Reviews
Parent/Guardian: "My 3 kids have all gone to St. Joseph's School and I couldn't be happier with their education there. The teachers are passionate about what they do, and the students form close bonds with one another, which makes for an amazing school community. Highly recommended!"
Parent/Guardian: "We have been at St Joseph's for 5 great years. The special classes including art and language have been amazing for our children."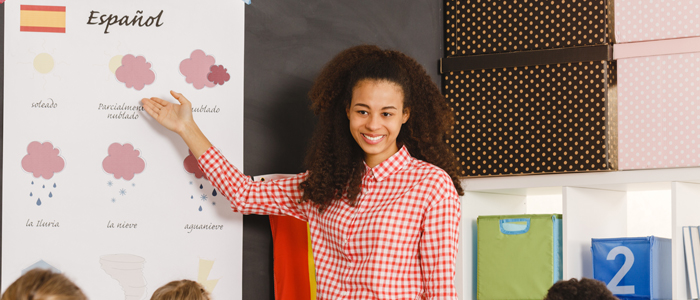 Ensworth School
The Ensworth School is known to be one of the best private schools in Nashville and is made up of two campuses. The Red Gables Campus serves students in grades K-8, and the First Campus serves students in grades 9-12. The mission of Ensworth School is to develop inquisitive, knowledgeable, and confident students prepared to thrive in college and beyond.
The graduates are well-rounded, courageous young adults who are prepared to make a difference in the world. Some of the excellent academic programs offered at Ensworth School are listed below.
STEM
College Learning
Capstone Program
Advanced Placement Opportunities
School Reviews
Student: "I have attended Ensworth School since I was in kindergarten, and I can honestly say that it has been one of the best educational experiences of my life. The faculty and staff at Ensworth are truly dedicated to helping each student reach their full academic potential, and they always go above and beyond to support us in any way they can."
Parent: "Could not ask for more! My daughter loved the high school! She was in the theater, so it is not just a sports-oriented school. There is a place for every child!"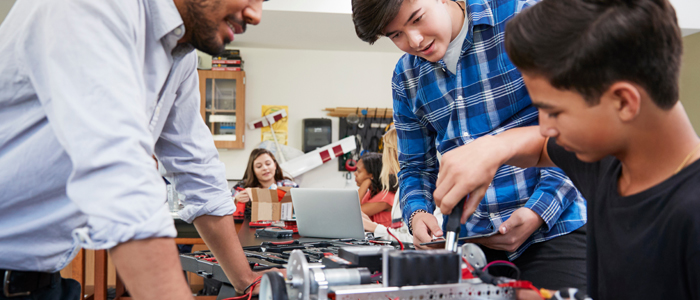 Akiva School
Akiva School in Nashville is dedicated to pursuing excellence in all aspects of education. The K-6 school offers a unique blend of academic rigor and Jewish values, helping our students to reach their full potential both academically and spiritually. Whether your child is just starting out on their educational journey or already well on their way, Akiva School is sure to have a program suited for them.
With small class sizes, passionate teachers, and a commitment to creating a positive learning environment, Avika School provides the perfect foundation for growth and success. So if you are looking for an excellent Jewish day school in Nashville, look no further than Akiva School.
School Reviews
Parent/Guardian: "Akiva School is a great school with an excellent curriculum and supportive staff. My child has received a top-quality education that has prepared her for academic success in high school and beyond."
Parent/Guardian: "I am so happy I sent my child to Akiva School. The teachers are great, the classes are challenging but also engaging, and there is always a lot of fun to be had. I would highly recommend this school to any parent looking for a great Jewish day school in Nashville."

Harding Academy
Founded in 1971, Harding Academy has an enrollment of about 512 students in grades K-8 located in Nashville, TN. With a student-to-teacher ratio of 8:1, they can provide each student with the individual attention they need to succeed. Our robust and inclusive curriculum ensures that all students have the opportunity to explore their interests and develop their talents.
Harding Academy offers a wide range of extracurricular activities, including athletics, arts, and service learning. The extensive academic program prepares students for success in high school and beyond. Included below are some of the great arts programs offered at Harding Academy.
Visual Arts
Musical Arts
Performing Arts
School Of Dance
School Reviews
Parent/Guardian: "Harding Academy is an outstanding private elementary school. It has the perfect balance between being academically challenging but also nurturing. This school has been a blessing to our family and I would highly recommend it!"
Student: "I am now in grade 8 and have loved this school and the teachers, I'm so happy my parents chose this school for me."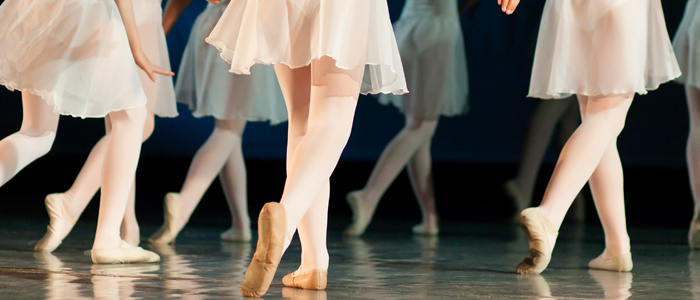 So, there you have it! Some of the best private schools in Nashville. As you can see, there is a great variety of schools to choose from, so no matter what your child's interests or needs are, you are sure to find the best school for them. We hope this list helps make your decision easier and we wish your family all the best as you embark on this new chapter in your lives.
The Music City Group of Benchmark Realty represents the region's finest properties with exceptional skill using the most innovative technologies currently available. Our years of full-time experience have given us a clear understanding of the mindset of home buyers and sellers and a thorough understanding of the regional marketplace.
View All Homes For Sale In Nashville, TN