August is Upon Us!
Posted by Callie Cohen on Monday, August 3, 2020 at 4:21 PM
By Callie Cohen / August 3, 2020
Comment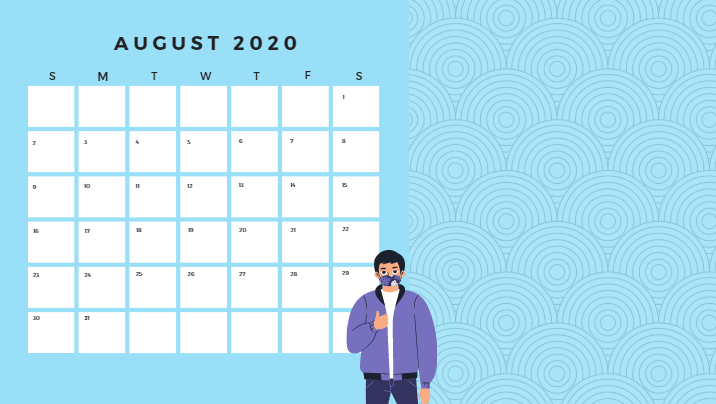 Annnnnnnnd we're back! After a couple of very hot summer months with nothing but the news cycle to keep up with, we're happy (and a little relieved) that sports have resumed in their modified form. Unfortunately for the Music City, concerts and live crowd gatherings are still cancelled but scroll down for where you can watch the Predators, Titans, Volunteers and Commodores.
Nashville Predators:
The Nashville Predators have a five game series with the Arizona Coyotes on August 2nd-9th to advance in the Stanley Cup Playoffs. Each game is schedule for 1:30 PM and will be broadcast on the NHL Network or NBC Sports. Considering the unpredictable nature of COVID-19, we're just hopeful that our guys make it through without illness and injury. Let's Go Preds!
Tennessee Titans:
We had a bubble before the NBA did! Seriously, the Titans have had a practice facility bubble in Bordeaux for years before necessity demanded one. King Henry returned with the rest of the team to resume workouts and practice for the upcoming season. We're not sure if we'll get to cheer on our boys in person yet, but we're hopeful ! We're riding high after a great season last year and hope to carry that momentum onto the field.
Tennessee Volunteers and the Vanderbilt Commodores:
Following suit with other Power 5 conferences, the Southeastern Conference decided to go with a 10 game all-conference schedule, starting the season on September 26th. The SEC plays 8 regular inter-league games, so each team picked up two non-divisional opponents. Tennessee will start the year with one of the top recruiting classes in the country, and Vanderbilt will put in a solid effort to keep up with pack. We'll keep you updated as the schedules are set and it starts to feel more like football weather out there.
It's Still Pool Season:
Getting out in the fresh air or on the water is a must these days. Not only is it healthy for you physically, it really can help you keep your sanity together. Here's our Top 5 Ways to Cool Off in Middle Tennesee: https://www.nashvillerealestatehelp.com/blog/5-ways-to-stay-cool-in-the-water-near-nashville/
As always, we want to thank our frontline heroes, our parent/teachers, essential workers, and everyone just trying to get through each week in one piece.