7 Reasons To Love Living in East Nashville, TN
Posted by Wesley Willoughby on Monday, October 3, 2022 at 2:28 PM
By Wesley Willoughby / October 3, 2022
Comment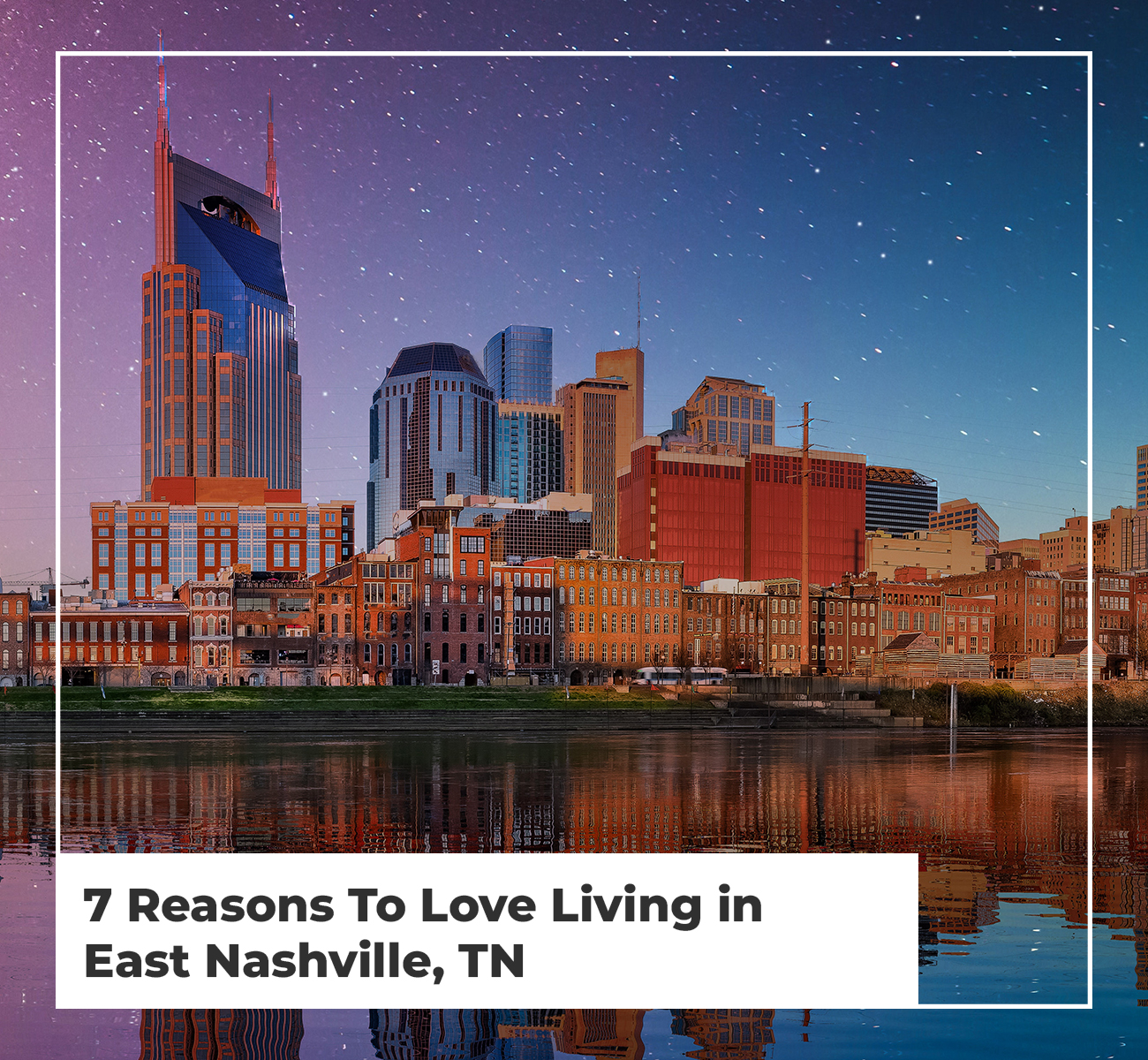 East Nashville has come a long way from its once humble beginnings. What was once an area known for its industrial plants and warehouses has transformed in recent years, earning itself a new name as one of the most coveted places to live in the city.
These days, East Nashville is known for its hip bars and restaurants, eclectic shops, and live music scene. It's also become a popular stomping ground for young professionals and creative types who are drawn to its unique character. There's no doubt about it: East Nashville has truly come into its own, and there's no place like it in the city.
Living In East Nashville, TN
Homebuyers looking for an affordable alternative to living in downtown Nashville are increasingly drawn to East Nashville. This buzzing community is home to a diverse mix of residents, from young families to retirees, and everything in between. Thanks to its convenient location and abundance of amenities, East Nashville has become a popular choice for Nashville's creative class.
New establishments and developments popping up all over the area, not only shows the economic growth but also the appeal that this neighborhood has to offer. Being able to experience all that Nashville has to offer but also having a little more space and a slower pace is what makes East Nashville so special.
1. Best Places To Live In East Nashville, TN
When people think of East Nashville, they often think of Five Points, the neighborhood's historic commercial district. While Five Points is one of the most sought-after areas in East Nashville, it's not the only one. With several distinct neighborhoods at your disposal, finding one that you could picture yourself living in will not be difficult. Buying a home is one thing, but finding a community that you can truly call home is another.
The following are some of the best places to live in East Nashville:
Lockeland Springs - Just two miles northeast of downtown Nashville, Lockeland Springs boasts a streetcar suburb feel with a historic twist. The neighborhood is home to many different styles of architecture from the Turn of the Century, Queen Anne Cottages, Victorian, and Craftsman. This neighborhood provides an excellent opportunity to live in one of Nashville's most desired areas.
Inglewood - Located right next to the Gallatin Pike, Inglewood is one of the largest and fastest growing East Nashville neighborhoods. This central location is ideal for those traveling to other parts of the city regularly. Inglewood features a broad selection of newer homes in a variety of styles from bungalows, cottages, and ranches. Home prices in this area are extremely reasonable, making Inglewood an excellent place to buy your first home.
Historic Edgefield - Just across Interstate 24 from the Nissan Stadium, you'll find the historic Edgefield neighborhood in East Nashville. This is a colorful and vibrant community, full of Victorian homes that have been lovingly restored.
While some of the homes here are quite elegant, others have a more relaxed and historic vibe. In recent years, the Edgefield neighborhood has seen an influx of new construction condominiums and apartments, but it has managed to retain its small-town charm.
Other notable neighborhoods in East Nashville include:
Five Points
East Hill
Rolling Acres
2. Education In East Nashville, TN
The schools in East Nashville are a part of the Metropolitan Nashville Public School System, which is one of the largest and most impactful school districts in the country. The district is committed to providing a high-quality education for all students, and it has made significant strides in improving school curriculum and teaching practices in recent years.
As a result, the schools in East Nashville are now some of the most efficient and effective public schools in the state. Student test scores have been on the rise, and graduation rates have reached an all-time high. Furthermore, the district has made a true dedication to continuously improving school conditions and providing a path to success for all students.
Some of the most highly rated schools in East Nashville include:
Montessori East is another potential option for those seeking private education. Located in the heart of East Nashville this school instills the Montessori philosophy in primary to elementary-aged students.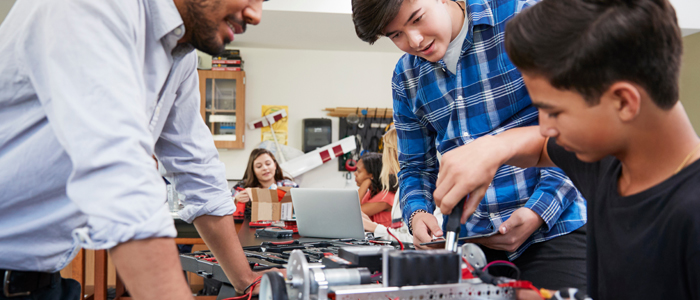 3. The Community Atmosphere In East Nashville
There's something hip and electric about East Nashville, TN. It could be the music-filled streets or the growing traffic of tourists and locals alike, but whatever it is, this community has an atmosphere all its own. Surrounded by musical history and culture, East Nashville has become a place where people from all walks of life can come together and enjoy the good things in life.
But it's not just the music that makes this place special - it's the people. East Nashville is a community that is truly supportive of one another. From the mom-and-pop shops to the local restaurants and businesses, there's a sense of pride in being a part of this unique area. No matter what your interests or lifestyle, you're sure to find your place in East Nashville.
4. Attractions & Destinations In East Nashville, TN
Living in East Nashville has a way of making life feel like one big adventure. The area is home to numerous top attractions and destinations such as art galleries, music venues, greenspace, exceptional cuisine, and so much more. Rain or shine, there's always something amazing going on in East Nashville.
Here are just some of the many attractions and destinations you'll find in and around East Nashville:

5. East Nashville Food Scene
Nashville's food scene is booming, and nowhere is this more evident than in East Nashville. This hipster enclave is home to several great restaurants, cafes, and bars, many of which focus on locally sourced ingredients and artisanal dishes.
Not to mention the vegetarian-specific establishments and gluten-free bakeries. And with some of the most talented and qualified chefs in the country, it's no wonder the East Nashville food scene is what has and continues to draw in so many people from all over the world.
Some of the best places to eat in East Nashville include:
Wild Cow - Wild Cow is a vegetarian and vegan restaurant in East Nashville, TN that offers creative and delicious fare. Their menu features fresh, local ingredients and housemade sauces that pack a punch of flavor.
Lockeland Table - Tucked away in a residential neighborhood in East Nashville, the Lockland Table is a rustic, family location serving up Southern-accented American classics. The restaurant has a cozy, Hearth & Home feel, with a brick oven churning out wood-fired pizzas and a menu that features all of your favorite desserts.
Pelican & Pig - Family owned and operated the Pelican & Pig has a large focus on providing a travel-inspired menu with items both unique and familiar. They also boast an exceptional wine list and tasty craft cocktails.
6. East Nashville Nightlife
While East Nashville may not be known as the "party capital" of the city, there's still plenty to do after dark. The nightlife scene here is more subdued and relaxed, with bars and clubs that offer a laid-back atmosphere for enjoying a few drinks and good conversation. But don't let that fool you - when the sun goes down, East Nashville knows how to have a good time.
Some of the best places to enjoy East Nashville's nightlife include:

7. A Bright Future For East Nashville
There's no doubt that East Nashville is on the rise. This once-sleepy community has been revitalized and is now one of the most sought-after places to live in the city. With its charming atmosphere, eclectic mix of shops and businesses, and friendly residents, it's easy to see why so many people are falling in love with East Nashville.
And with its convenient location and easy access to downtown, it's the perfect place to call home for anyone who wants the best of both worlds - the peace and quiet of the suburbs with the vibrancy and excitement of city living.
So there you have it - a snapshot of all that East Nashville has to offer. If you have been on a long journey of house hunting and area exploring and are finally ready to make East Nashville your home then congrats! You will not be disappointed with all this wonderful community has in store for you.
The Music City Group of Benchmark Realty represents the region's finest properties with exceptional skill using the most innovative technologies currently available. Our years of full-time experience have given us a clear understanding of the mindset of home buyers and sellers and a thorough understanding of the regional marketplace.