10 Reasons To Buy a Luxury Home in Nashville, TN
Posted by Wesley Willoughby on Tuesday, November 22, 2022 at 3:28:21 AM
By Wesley Willoughby / November 22, 2022
Comment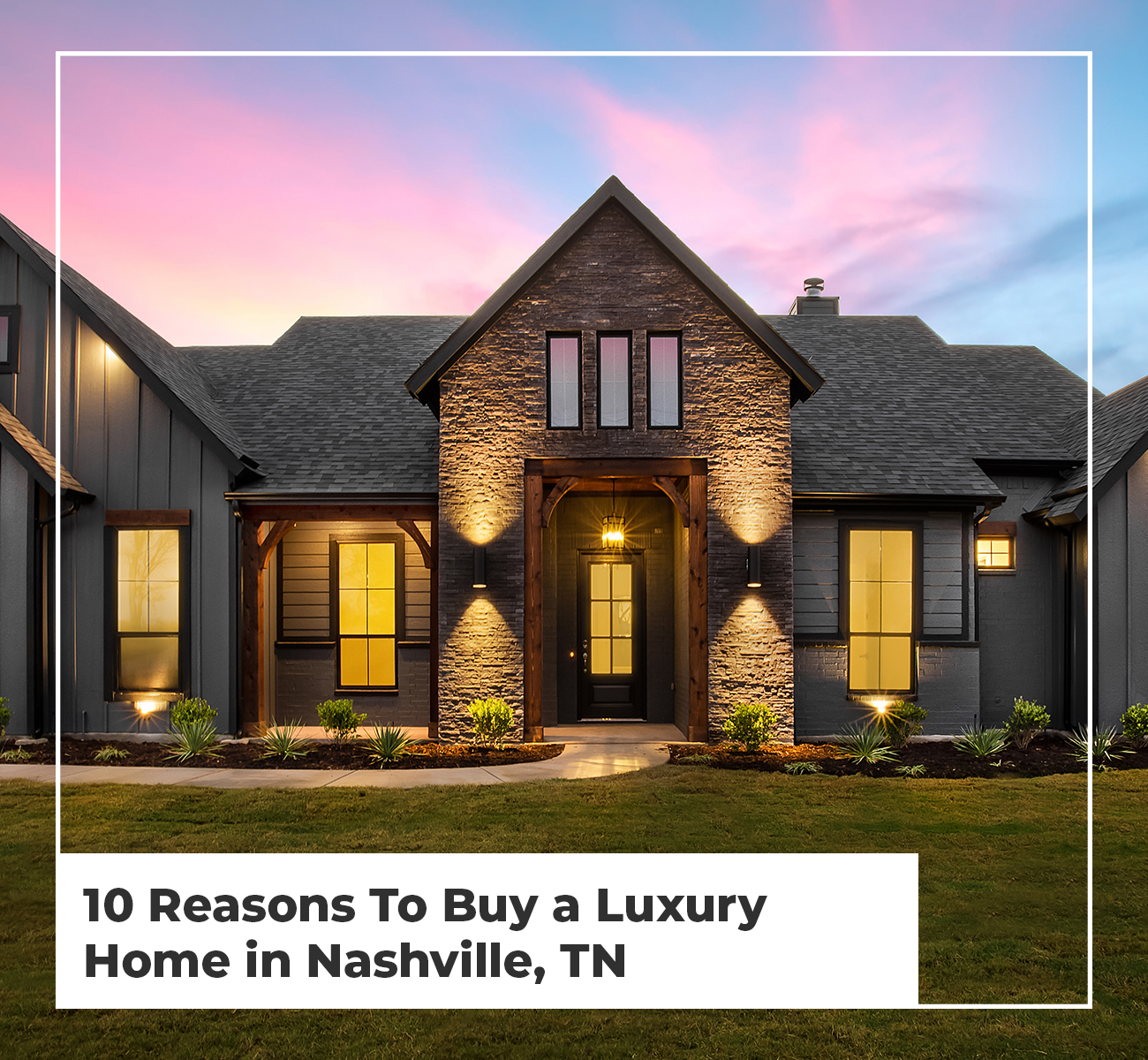 Nashville, TN is one of those places that have started to experience an influx of luxury homes over the past few years. With its incredible music and culture, vibrant nightlife, and hospitable neighborhoods, it's no wonder that this city is becoming a hot spot for those purchasing luxurious properties. But what people are eager to know is why they should consider buying a luxury home in Nashville and what advantages come along with it.
Living in Nashville, TN
There is no denying the beauty and charm of Nashville. From its incredible architecture to the fantastic dining establishments the quality of life is at an all-time high and ideal for those who want to live a luxurious lifestyle.
The city offers plenty of entertainment options, with top-notch music venues, exciting festivals, excellent shops, and restaurants.
With an enviable culture that celebrates music, art, and all other forms of creativity and individuality, Nashville has something for you. And what better way to enjoy it than to own a luxury home?
1. Housing Market Stability
The housing market in Nashville has experienced a boost in demand over the past few years, which is good news for potential buyers. This has resulted in an increase in home values and the greater availability of luxury homes on the market.
Not only will you have rare difficulty in finding a luxury property that suits your needs, but you can also rest easy knowing that investing in such a property will be worth it. Having the stability factor and assurance of a solid investment adds to the appeal of buying a luxury home in Nashville.
View All Homes for Sale in Nashville, TN >>>
2. Unbeatable Privacy
What is one thing that luxury homeowners in Nashville can count on? Unbeatable privacy. The city's sprawling, tree-lined streets, and elegant neighborhoods provide the perfect backdrop for you to enjoy your luxury lifestyle in peace and quiet. By investing in a luxury property, you can also be sure that you'll have plenty of space to store your prized possessions, host private events, and enjoy a more secluded lifestyle. When you are paying top dollar for your dream home, it is always nice to have an extra sense of security and privacy.
3. Accessibility & Convenience
When it comes to luxury homes, Nashville offers some of the best locations in the city. With easy access to major highways and downtown attractions, you can easily get around town with no hassles.
Being able to enjoy all that the city has to offer without the burden of long commutes or hustle and bustle makes it worth investing in one of Nashville's prime real estate properties.
Not to mention, the city's public transportation system is efficient and reliable, making it more convenient for those who don't own a car.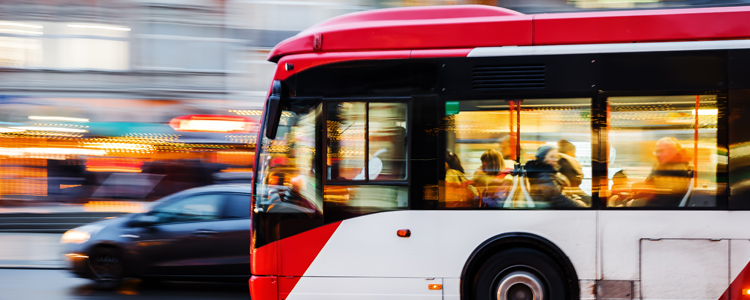 4. Leading Education
Purchasing a luxury home in Nashville also gives you access to some of the best education options in the city. The area is home to several prestigious schools, universities, and learning centers that offer an array of educational opportunities for both children and adults. From excellent public school systems to top-notch universities, such as Vanderbilt and Belmont, the educational offerings available in Nashville are second to none.
5. Career and Job Opportunities
Nashville is quickly becoming a major hub for businesses and corporations, as well as entrepreneurs looking to make their mark in the world. With more than hundreds of businesses opening every year and the city's rising population, there is no shortage of job opportunities in Nashville.
This makes it an ideal place for those looking to advance their career, start a business, or invest in properties. Purchasing a luxury home in Nashville is a smart investment that not only provides comfort and convenience but also financial security.
6. Advanced Home Features
Now, this is possibly one of the most intriguing parts of it all. Nashville's luxury homes come with spectacular amenities that make living in them a dream. From high-end appliances including Sub-Zero refrigerators, Viking ranges, and wine fridges to stunning outdoor kitchens with panoramic views of Nashville's skyline.
You can also count on the latest in home automation technology, customized finishes, energy-efficient modifications, and more. These are all impressive selling points, especially to those who are looking to make a statement with their luxurious lifestyle.
7. The Greener The Better
One of the most important things to consider when looking for a luxury home in Nashville is its environmental impact. In recent years, the city has made great strides in promoting more sustainable practices and encouraging homeowners to take steps towards making their homes eco-friendly.
From installing solar panels to using energy-efficient appliances, there are plenty of options available for those looking to reduce their carbon footprint. Investing in a home with green features is not only beneficial for the environment but also adds value to your property and makes it more attractive to potential buyers.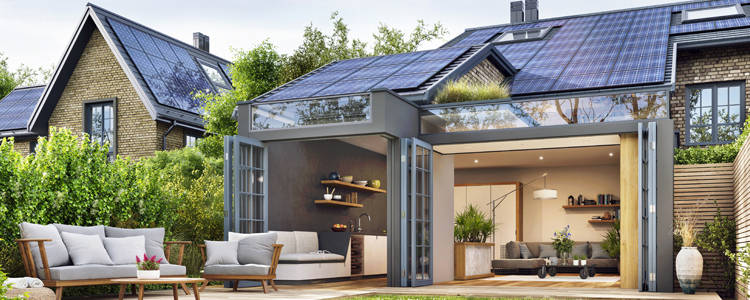 8. Easier to Rent Out
Due to the fact that Nashville is a popular tourist destination, luxury homes located in prime areas of the city are often attractive options for those looking to rent out their property. Whether it's short-term or long-term rentals, you can easily generate additional income by renting out your home when you're not using it.
This makes investing in a luxury home in Nashville an even more lucrative prospect and has the potential to give you a steady stream of income. While some homeowners might prefer to stay in their home all year round, having the option of renting it out is always a plus.
9. Never Have To Travel Far
No matter which direction you look in Nashville, you're never more than a few minutes away from something exciting. Whether it's music venues, honky-tonks, or local restaurants and shops, there's always something to explore in the city. With luxury homes located in the downtown area and proximity to popular tourist attractions and entertainment venues, you will never have to travel far for a good time.
10. Less Maintenance & Functionality
When it comes to luxury homes, one thing is certain—they are designed with convenience and ease of maintenance in mind. From smart home systems that allow you to control your lights, music, and climate from anywhere in the world, to low-maintenance materials like composite siding and concrete roofs that require minimal upkeep—it's easy to see why luxury homes are so desirable. They offer greater functionality and convenience than traditional homes with less maintenance required, making them an excellent option for those looking to invest in their future.
With so many factors to consider when looking for a luxury home in Nashville, it's easy to understand why so many people are now making the move. From advanced features and eco-friendly options to convenience and ease of maintenance, there's something for everyone when investing in a high-end property in Music City.
And while the options are there the market is hot, so it's important to move quickly when you find something you like. With the right home and some patience, you could be living your dream in Nashville soon enough.
The Music City Group of Benchmark Realty represents the region's finest properties with exceptional skill using the most innovative technologies currently available. Our years of full-time experience have given us a clear understanding of the mindset of home buyers and sellers and a thorough understanding of the regional marketplace.
HOMES FOR SALE IN NASHVILLE, TN