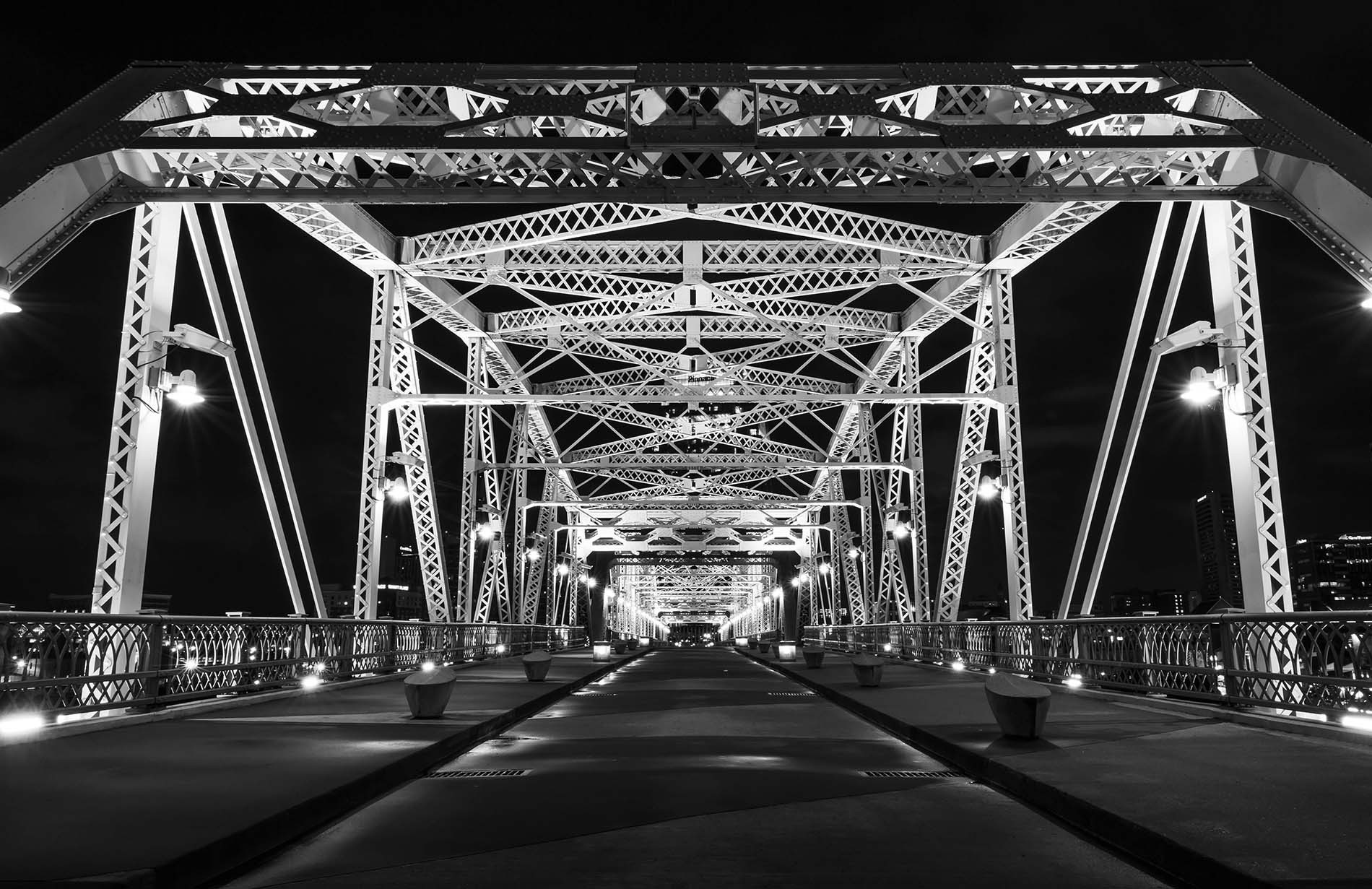 Popular Nashville Communities
Nashville Real Estate
Welcome to NashvilleRealEstateHelp.com, your one-stop source for Nashville real estate.
Use our state-of-the-art property search, including an interactive map search, to find homes for sale in Nashville, TN. These listings on the Nashville real estate market are updated daily from the MLS.
Or, use our Community Guide to browse Nashville, TN real estate, neighborhoods, and subdivisions to help you in your search for Nashville real estate listings. Our community searches will keep you up to date with the latest properties in downtown Nashville, as well as any Nashville, TN, neighborhood or subdivision you are interested in. Considered to be the home of country music and nicknamed Music City, U.S.A., Nashville is an amazing city that you'll be sure to love.
And, for your convenience, be sure to register for a free account to receive email notifications whenever new homes for sale come on the Nashville, TN real estate market that match your specific criteria, and save your favorite Nashville, TN homes for quick and easy access whenever you need — it's fast, easy, automatic and FREE! With a Property Tracker account, you'll be among the first to know about the newest homes for sale in Nashville, TN, and our official real estate team can help make your next real estate transaction simple and easy.
Thanks for visiting NashvilleRealEstateHelp.com, home of exquisite Nashville homes and properties as well as excellent service from an official real estate team.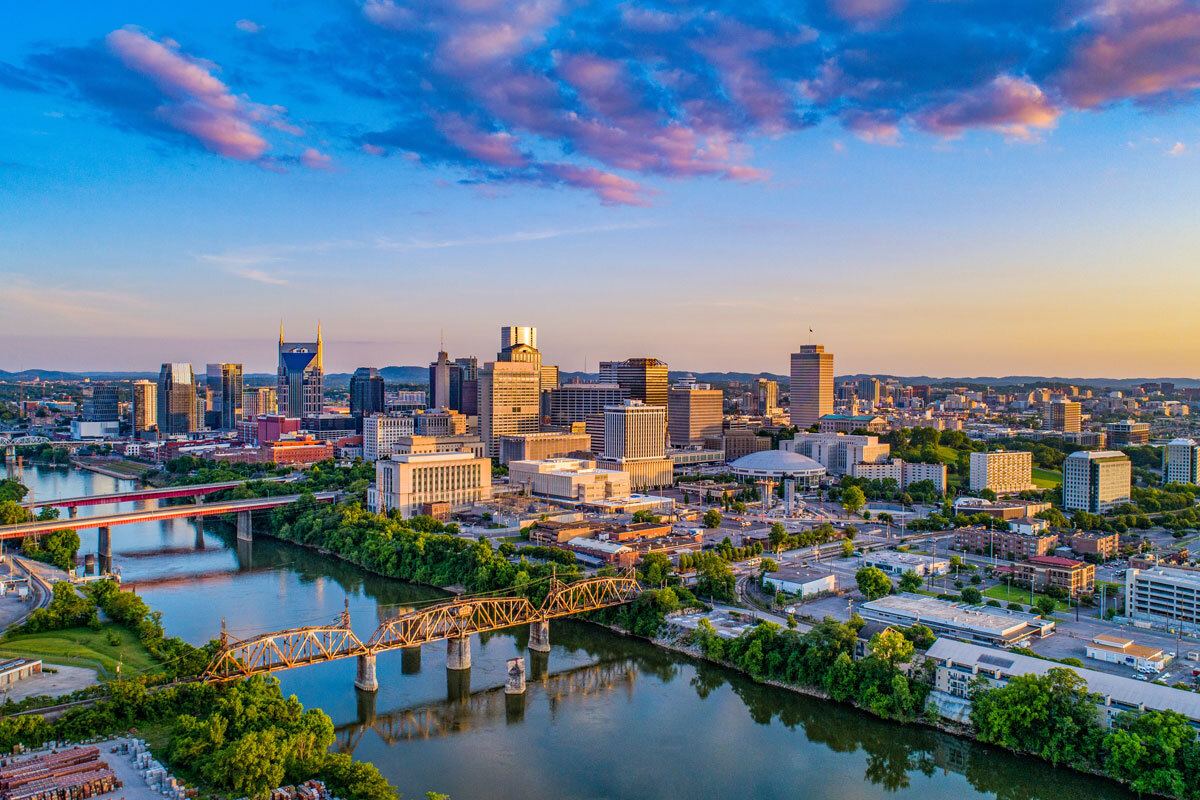 If you're thinking about moving to Tennessee, Nashville is definitely one of the top cities to consider. The capital of the state, Nashville is home to more than 1,294,000 people and counting. The population has been surging in recent years, making it one of the most desirable cities in the state.
And it's no wonder why! With rapid growth comes plenty of new housing developments, shops, restaurants, and unlimited possibilities in terms of things to do. From its lively music scene (Nashville is one of the top music destinations in the country) to its seemingly unending list of amenities, there's something for everyone in Nashville. So if you're looking for a place to call home that has it all, be sure to check out the Nashville real estate market!
If you're thinking that living in Nashville might be for you, read on to take a look at everything this ever-expanding, ever-exciting city has to offer.
Homes for Sale in Nashville, TN
If ever there was a diverse city in terms of real estate, it's Nashville! No matter what your budget is or what kind of home you're looking for, you're sure to find it here. From luxury high-rises downtown to sprawling suburban homes, there's something to suit all preferences.
There are more than 125 incredible neighborhoods to choose from in Nashville, each unique in their style and design as well as the nearby amenities that residents can access. With so much to choose from, finding a home to suit your needs will be a snap!
The renters market is booming in Nashville with rental spots in the downtown core and along the Cumberland River being the most popular spots. Many old commercial buildings have been repurposed and now feature vibrant shopping and nightlife avenues with trendy lofts situated on top.
Whether you're looking for an urban oasis or a suburban escape, there's a place for you in this city. Come see why so many people are choosing to live in Nashville!
Top Neighborhoods in Nashville, TN
Moving to a new city can be a daunting task, especially if you're not familiar with the area. To help make your decision a little easier, we've put together a list of some of the top neighborhoods in Nashville. Whether you're looking for a place to be close to all the action or in a quieter region of the city, these neighborhoods have everything you need and with their unique personalities and charms, you're sure to find a place that feels like home.
You'll find this popular neighborhood just south of Downtown Nashville. The Gulch has consistently been one of the top neighborhoods in all of Nashville–and with good reason! This trendy community is filled with modern apartments, condos, and lofts with plenty of vibrant shops, high end restaurants and bars, and entertainment options.
Those who are looking for a walkable lifestyle will love the close proximity to Nashville's top amenities and music venues will love the Gulch! And the walkways and bike paths are perfect for walking to work or just getting some exercise on the weekend. The cost of this desirable neighborhood is about $849,500, making The Gulch one of the more expensive Nashville neighborhoods.
As one of Nashville's oldest neighborhoods, Germantown is well known in the city. Named after some of the first immigrants who arrived in the 19th century, Germantown is famous for its European style and atmosphere. There are many German-inspired cafes and restaurants in the neighborhood as well as a selection of tiny homes, townhouses, and duplexes that give off a very uniquely European charm.
The average cost of real estate in Germantown is approximately $630,000. The community has only gained in popularity over the years, making real estate a hot commodity in this fantastic part of the city.
If you're looking to move a little further away from the hustle and bustle of the city, East Nashville is the perfect place! Known to be a more progressive area of the city, this neighborhood has undergone lots of major renovations over the last 10 years. The average cost of real estate in this expanding neighborhood is more affordable than some of the other neighborhoods on this list at $565,000.
East Nashville is a relaxing neighborhood, free from the hectic lifestyle found in the more urban regions of Nashville. That's not to say that you won't have access to a number of incredible amenities, because you definitely will! East Nashville boasts a hub of businesses, delicious restaurants, and boutique shops. The types of homes you'll find here include a mix of freestanding houses, duplexes, townhomes, and apartments so everyone from young working professionals to growing families can find their dream home in East Nashville.
Nashville is home to a lively college and university crowd and Hillsboro Village is the perfect place for all those students to reside. This family-friendly neighborhood is home to many college students, families, and young adults. You'll find exceptional nightlife with more than 15 bars and restaurants to check out as well as a shopping center filled with eclectic boutiques, local treasures, and used bookstores. The Belcourt Theatre is within walking distance and grocery stores and other staples are just a short drive away.
Real estate in Hillsboro Village includes townhouses, duplexes, and apartments, the perfect setup for college students. The average cost of real estate is $767,000, but many of the locals here choose to rent rather than buy.
Nashville, TN School Information
If you're living in Nashville, or considering a move to the area, you'll want to know about the public school options. Metro Nashville Public Schools (MNPS) is one of the largest school districts in Tennessee, with more than 86,000 students currently enrolled. The district includes 73 elementary schools, 33 middle schools, 25 high schools, 18 charter schools, and 8 specialty schools serving PK-12th grade students.
Community Amenities in Nashville, TN
Nashville is a city with plenty to offer, no matter what your interests are. Those living in the downtown area are just steps away from a plethora of music, nightlife, unique dining options, and an endless supply of activities to enjoy! Outside of the downtown core, there's lots more to explore!
Here's a look at some of the most popular things to try out in Nashville, Tennessee:
Parks & Recreation
Nashville is a city that takes pride in its parks and recreation. In a city with a population of over 1.2 million people, there are hundreds of parks to choose from. From dog parks to picnic pavilions, children's playgrounds to hiking and biking paths, there's something for everyone living in Nashville. The city also has a number of golf courses for those looking to brush up on their swing. With so many options available, it's no wonder that Nashville was recently ranked as one of the best cities for parks and recreation.
Restaurants & Nightlife
The city is known for its music scene, and there's plenty to do in terms of restaurants and nightlife. Whether you're living in Nashville or just visiting, here's where to begin.
Nashville has a wide range of dining options, from casual to upscale. If you're looking for a quick bite, there are plenty of places to grab a sandwich or a snack on the go. For something more substantial, you'll find plenty of family-friendly restaurants, sit-down comfort food specialties, and more. And if you're craving steak, sushi, or one of Nashville's famous hot chicken sandwiches, you won't be disappointed.
In terms of nightlife, Nashville has everything from bars and lounges to clubs and dance floors. If you're looking for a laid-back evening out, there are plenty of places to enjoy a cocktail or beer. If you're craving a night of drinking and dancing, Broadway is where it's at. With its many bars, clubs, and live music venues, there's sure to be something to your taste.
Shopping & Activities
If you're seeking treasures and unique gifts, you'll be delighted in Nashville's various shopping districts! Those districts include 12South, East Nashville, Hillsboro Village, Green Hills, the Gulch, and Downtown and each one offers a little something different. Vintage shops abound, offering everything from clothes to furniture to records. Music lovers can find plenty of vinyl gems, while foodies can savor artisanal cheeses, meats, and breads. And of course, there are plenty of places to find the perfect gifts for friends and family.
There's no shortage of things to do in this vibrant city. Adults and children alike will enjoy bowling and arcades, while museums, art galleries, and live music offer cultural experiences. For a fun night out with friends, try an escape room or go on a distillery tour. Those looking for a more relaxed evening can take part in wine tastings or simply enjoy the vibrant nightlife. Whatever your interests, Nashville has something to offer.
Spas & Salons
While there's plenty of excitement and entertainment to be found in Nashville, there's also ample opportunity to get in a little R&R. Self-care is incredibly important and there are a number of ways to enjoy a little pampering throughout the city so treat yourself to a soothing afternoon at one of these fabulous establishments. From luxurious spas to quiet massage therapy rooms, there are plenty of places to go to escape for a little quiet time. Hair salons and nail salons are also plentiful, providing the perfect opportunity to look and feel your very best. Whether you're looking for a place to unwind after a long day or you're simply wanting to take some time for self-care, Nashville has you covered.
Living in Nashville, TN
If you're looking for a place to call home that is rich in culture, history, and southern hospitality, then look no further than Nashville, Tennessee. This vibrant city has been consistently ranked as one of the top places to live in the country, and it's easy to see why. Nashville is known for its delicious comfort food and its abundance of musical entertainment. From country music to blues and rock 'n' roll, there's something for everyone to enjoy in Music City.
And speaking of music, Nashville is also known as the Capital City of Country Music. But this trending, growing city has so much more to offer than just music. There are ample opportunities for all sorts of entertainment and activity in this lively city.
Nashville is a great place to experience all four seasons. The hot summers are perfect for swimming, boating at a nearby lake, and enjoying cold drinks on the patio. Cold winters (sometimes with a little snowfall) are perfect for cozy nights by the fire. And throughout the year, Nashville temperatures range between 31-90 degrees Fahrenheit, with the most comfortable temps being in spring and fall months. However, the best time for warm-weather activities are between mid-May to the end of August. So if you're looking to escape the cold or enjoy some fun in the sun, be sure to plan your trip to Nashville during one of these times!
The thriving economy provides plenty of jobs for residents, and the annual festivals and community events keep locals busy and celebrating all year long. Additionally, the friendly neighbors, the unique mixture of housing and rental options, and diverse cultural experience make Nashville a truly special place to call home.
Nashville is an amazing city with so much to offer its residents. From the rich music and arts scene to the delicious food and friendly people, it's no wonder this exciting city is one of the best places to live in all of America. If you're thinking of moving to Nashville, you're going to have a hard time deciding just where you want to live as there are so many amazing neighborhoods to choose from. But one thing is for sure, no matter where you end up, you're certainly going to be living your best life when you come to Music City!